Short Lace Gown Styles For Weddings 2022/2023
Lace is a material which can be worn by young and old ladies. These clothes are usually worn to occasions like weddings and the regular asoebi ladies enjoy putting on flocking lace styles to look unique and stand out from the crowd. This fabric has been in vogue for decades and has become one of the major materials ladies love to put on. Read also: Amazing ways to Style Your Gele in 2022.
This fabric comes in many types like cord lace, Swiss lace, dry lace, chewing gum lace, net lace and many more. Any of these types of lace can be sewn and would still come out well when worn. In this article, I will be discussing various short lace gown styles for weddings.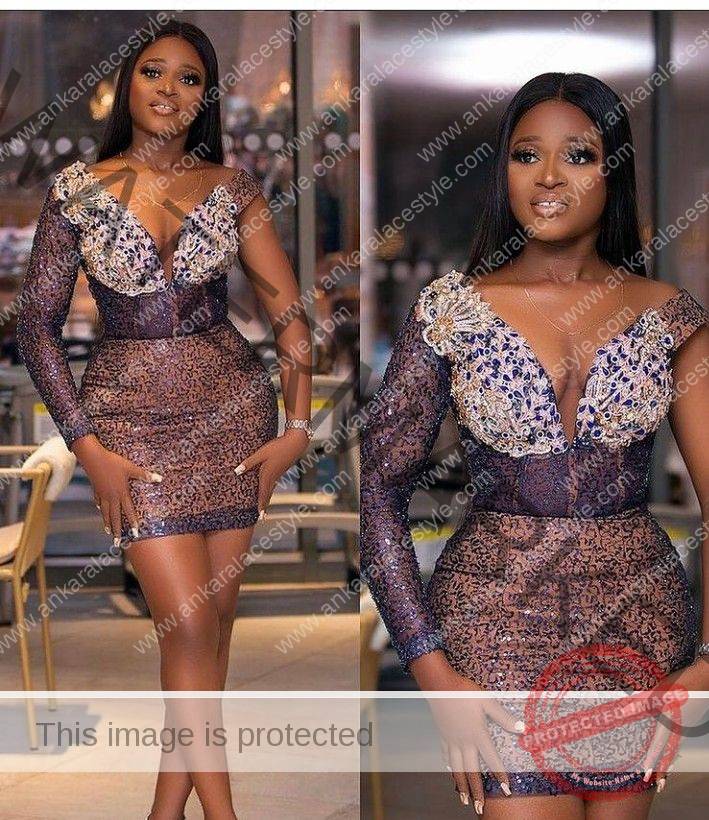 Fashion intrigued women like to look their best when going to weddings. One has been a great excuse for women to wear their lace and also design it is very stylish and sophisticated ways. Short gowns can be worn by older or younger ladies Although it is common among young ladies who like to show off some shape and legs while wearing their attire. There are also many bright colours in which one can explore and would look good on their body. Some designers like to mix other materials like net, plain velvet and many others this is to give a mix of colour and fabric design to the cloth.
Short Lace Gown Styles For Weddings
Fashion designers have constantly studied many ways in which these outfits can be made they put creative ideas into making any fit. Also, every designer wants their designs to stand out at the event and also make marks on the internet. Most importantly for any lady, you need to get a talented and skilled stylist who will help recreate your look to perfection.
Short gowns are sewn as a knee-length cloth or to be above the knee depending on one's choice. A wedding ceremony is not complete without a nice lace attire from the attendance. Ladies even put extra effort into their looks to make a marking look.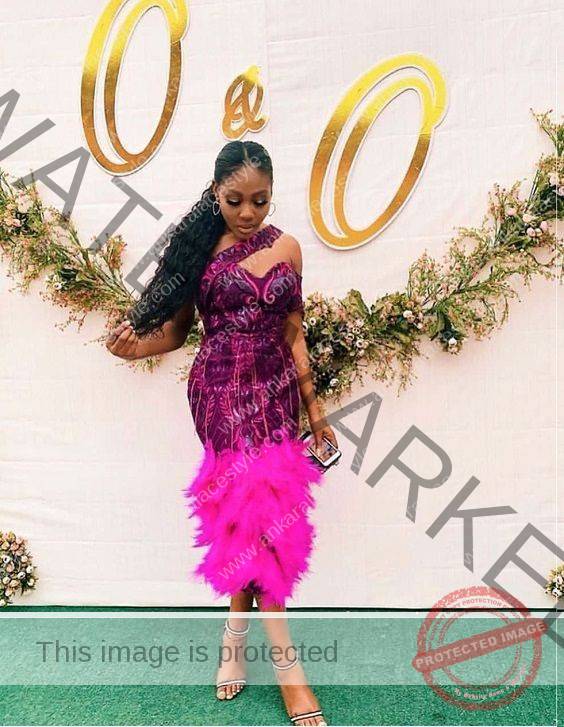 Our Popular Posts:
When putting on a short dress do not forget to match it up with a heel to give a striking appearance. The selection of lace fabric is also as important as picking out a style to make. You need to get a good colour and quality lace fabric to ensure a glamorous look. Short dresses make you show off your hot legs this is why you need to pay adequate attention to the heel or sandals to be worn.
As well you need to put on a classy head gear or scarf to give a complete look to the outfit. Head gears especially the Aso oke gele are mostly rocked with your lace gown although, some ladies also like to sly with their hair when it is properly styled to match up your look.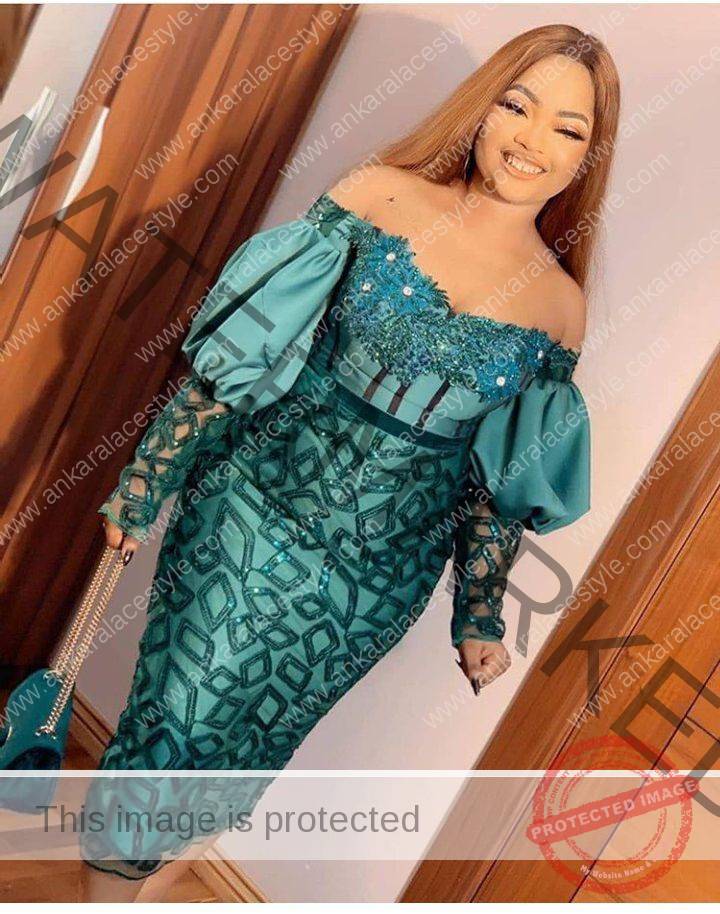 Short Lace Gown Styles For Weddings
Lace is one of the most commonly used fabrics for women's clothing it is very versatile wear and has made many women embrace the various aspects of this fabric and the latest short lace gown styles because they are fashionable. Check out Plain and Patterned Ankara Styles for Couples.
  Below are some styles to check out. Short Lace Gown Styles For Weddings 2022/2023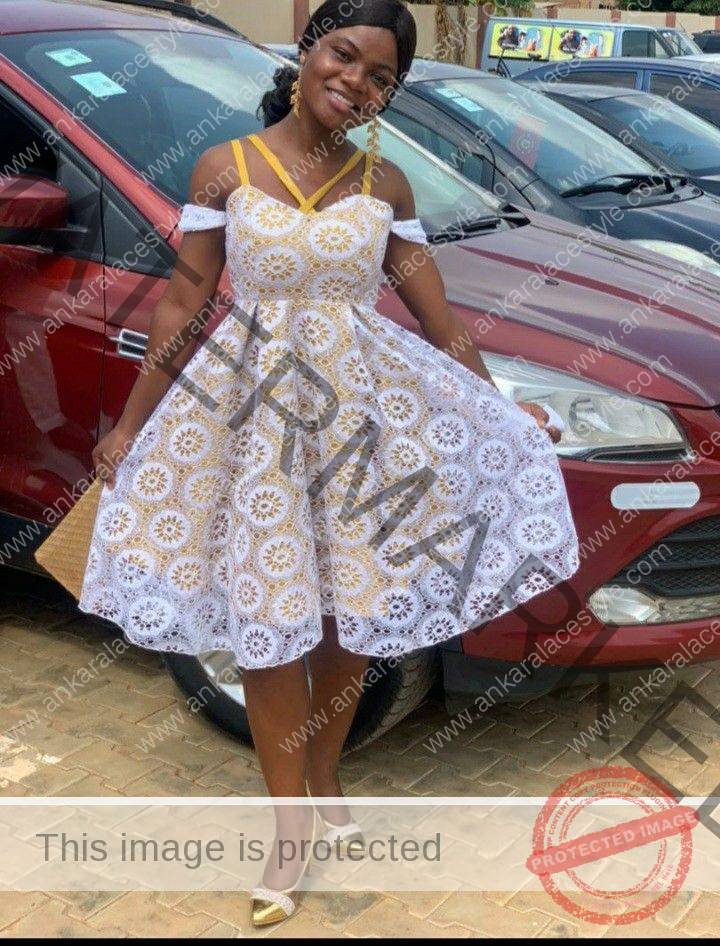 Short Lace Gown Styles For Weddings
Corset Lace Short Gown Styles For Weddings
The corset is a new style in the fashion world. Usually, when made it is done with a plain material at the top part that is the corset blouse and it helps to snatch the waist together and look figure-fitting by the waist. As ladies like to look snatch and show off their shapes this is why the corset blouse has now become very common and has been accepted by the fashion world.
This is a very popular style and can be done with a good-looking sleeve to bring out the look more. this gown style can be rocked by both fat and slim ladies. The corset is a style that has been in vogue for decades now but has recently gained its way into the recent trends of fashion for fashion lovers. Short Lace Gown Styles For Weddings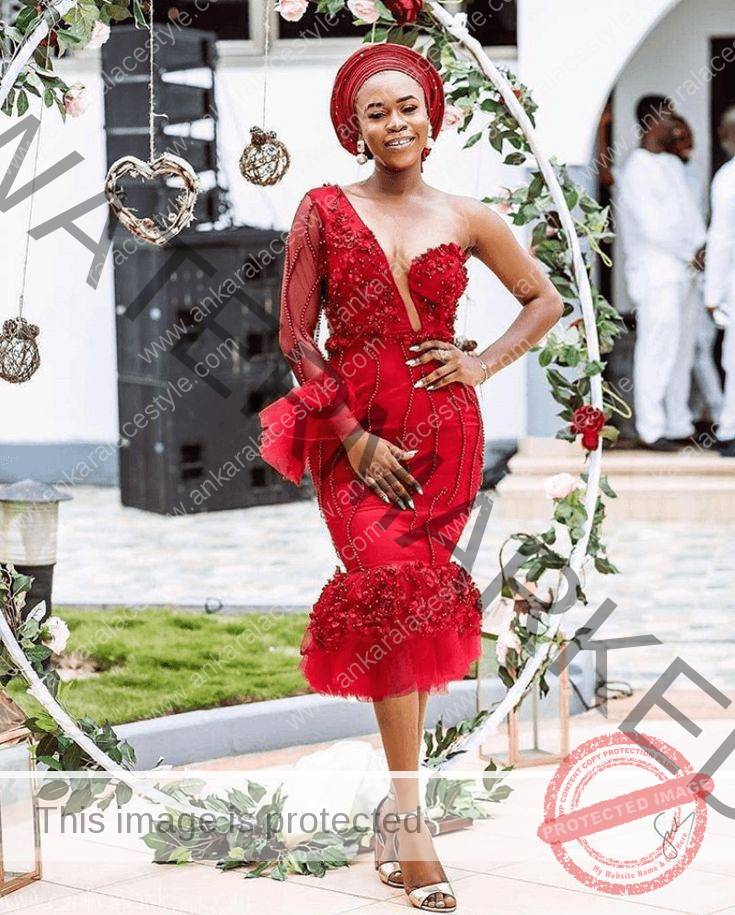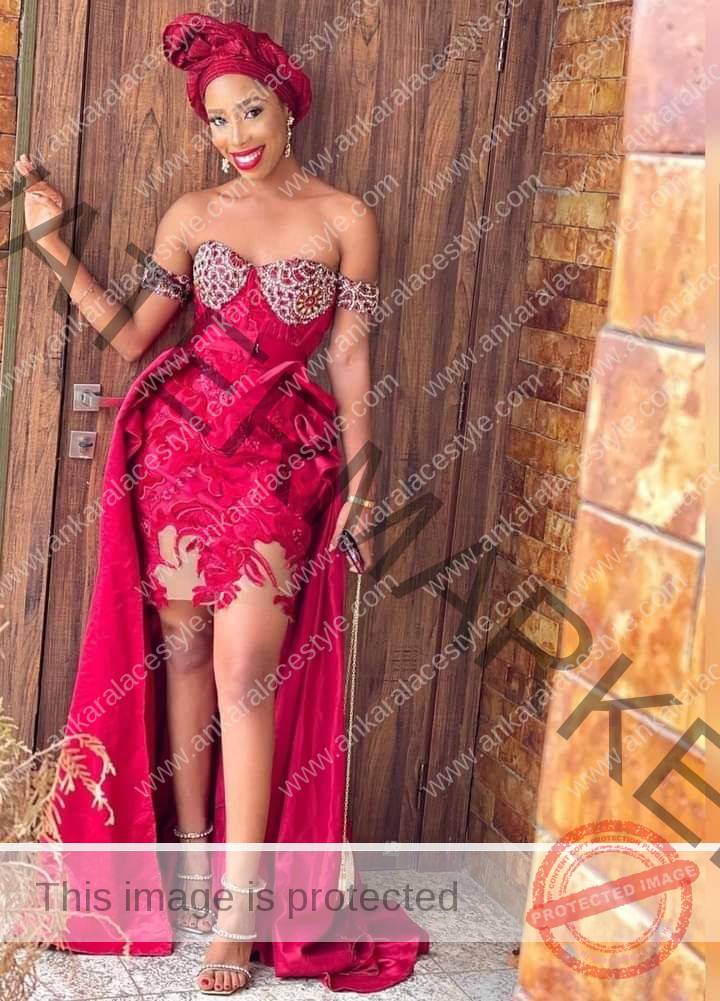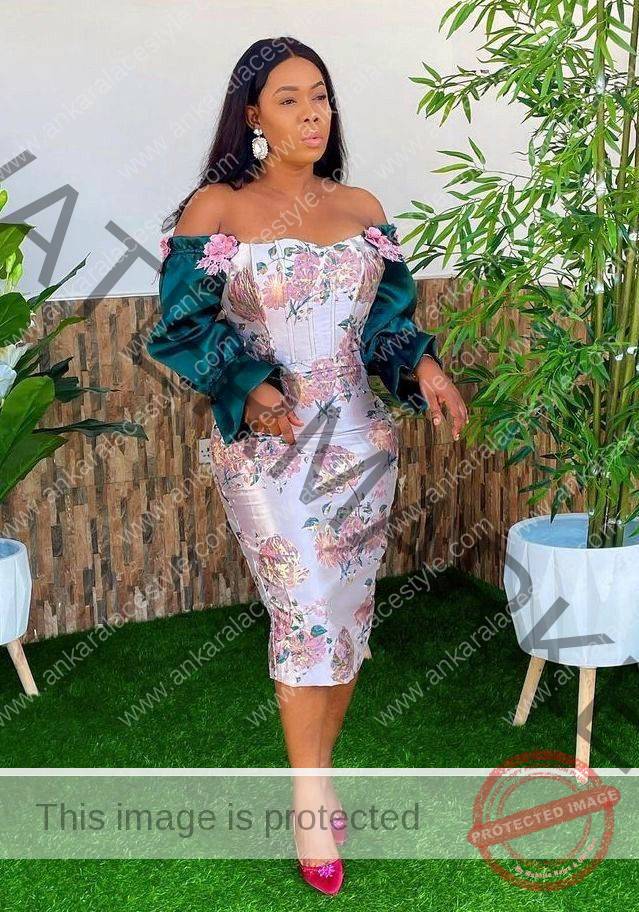 Straight Short Lace Gown Styles For Weddings.
Straight gowns are also known as fitted gowns and have been a way of which helps to show off the figures on the dress. This style is somewhat similar to a corset gown but the difference is the corset is sewn at the top. A straight gown is just a simple shirt gown in which various designs can be done on it and most especially the sleeves are usually exaggerated to give volume to the entire attire.
Short Lace Gown Styles For Weddings
Flare Short Lace Gown Styles For Weddings.
This is made in form of a ball gown style and is sewn to the fitted from the top to the waist after which the flare is made to any length above the knee. This is a beautiful style for ladies to wear out from time to time and has now become a top choice for fashionistas. Read also: Ankara Styles for Muslim Ladies in 2022 This style can be done by attaching other materials like a net for the flare and can also be worn with a pair of heels.
Short Lace Gown Styles For Weddings
In Conclusion:
Lace has been great fashion wear for ladies and has gained a major mark in recent times. Short gowns are a very good choice when going for a simple convenient style to wear. Fashionistas like to stand out at weddings in their gorgeous attires and outfits.
Short gowns can always be designed in many elegant ways to stand out and look amazing. This article, however, shows the various short lace gown styles for ladies to try out.
Short Lace Gown Styles For Weddings 2022/2023.