Halter Top vs Crop Top
The importance of being able to differentiate between clothes that we put on is very vital; it will help give a more vast knowledge of a person's taste in fashion and styling. Read also: Latest Wedding Gowns Styles and Designs for Brides.
Halter tops and crop tops are very different and quite similar. Although, a crop top can be made in the form of a crop top and give a more stylish and appealing look. Halter tops are a name given to which straps are made to be wrapped around the neck. This is what makes a halter neck different from a crop top. Halter Top vs Crop Top.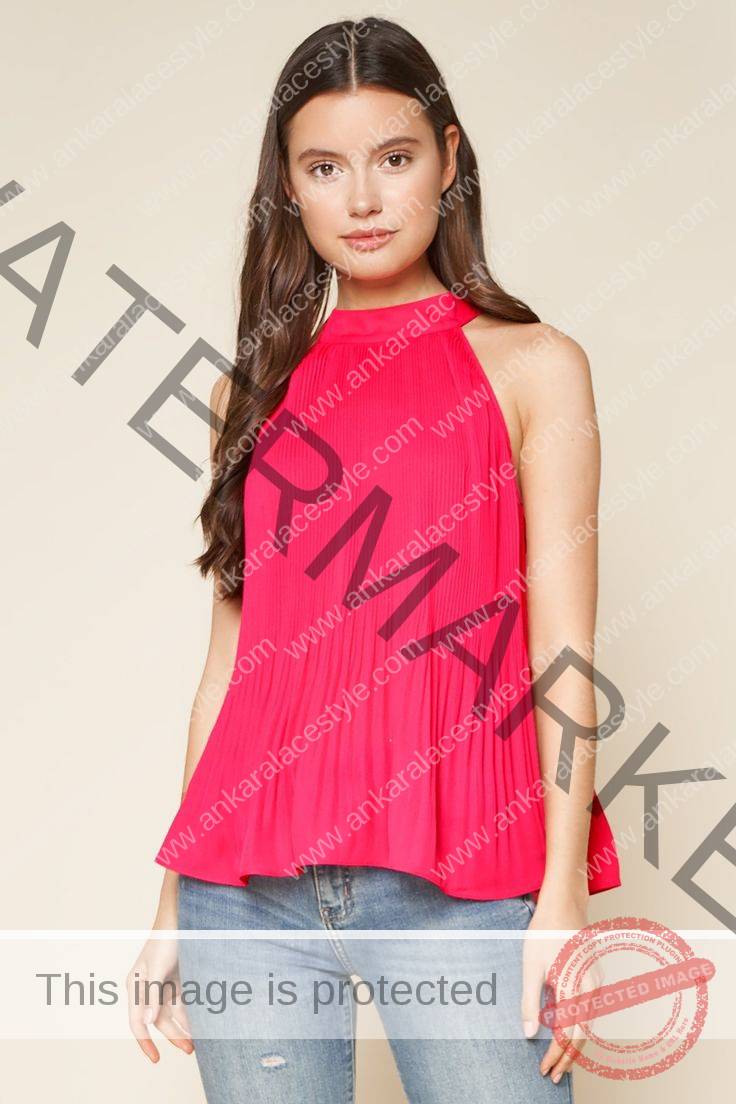 A halter neck top can be made as a crop top; crop tops do not have a specific design, as they can be made as strapless, sleeved, spaghetti strapped or halter neck styles. Hence, a crop top and halter neck are not so different but still need to be analysed to help give a better understanding for fashion lovers.
As a lady, owning varieties of clothing is essential it helps to build up a stylish and elegant appearance when worn. The use of accessories and other ornaments are being used to elevate the top. Halter Top vs Crop Top.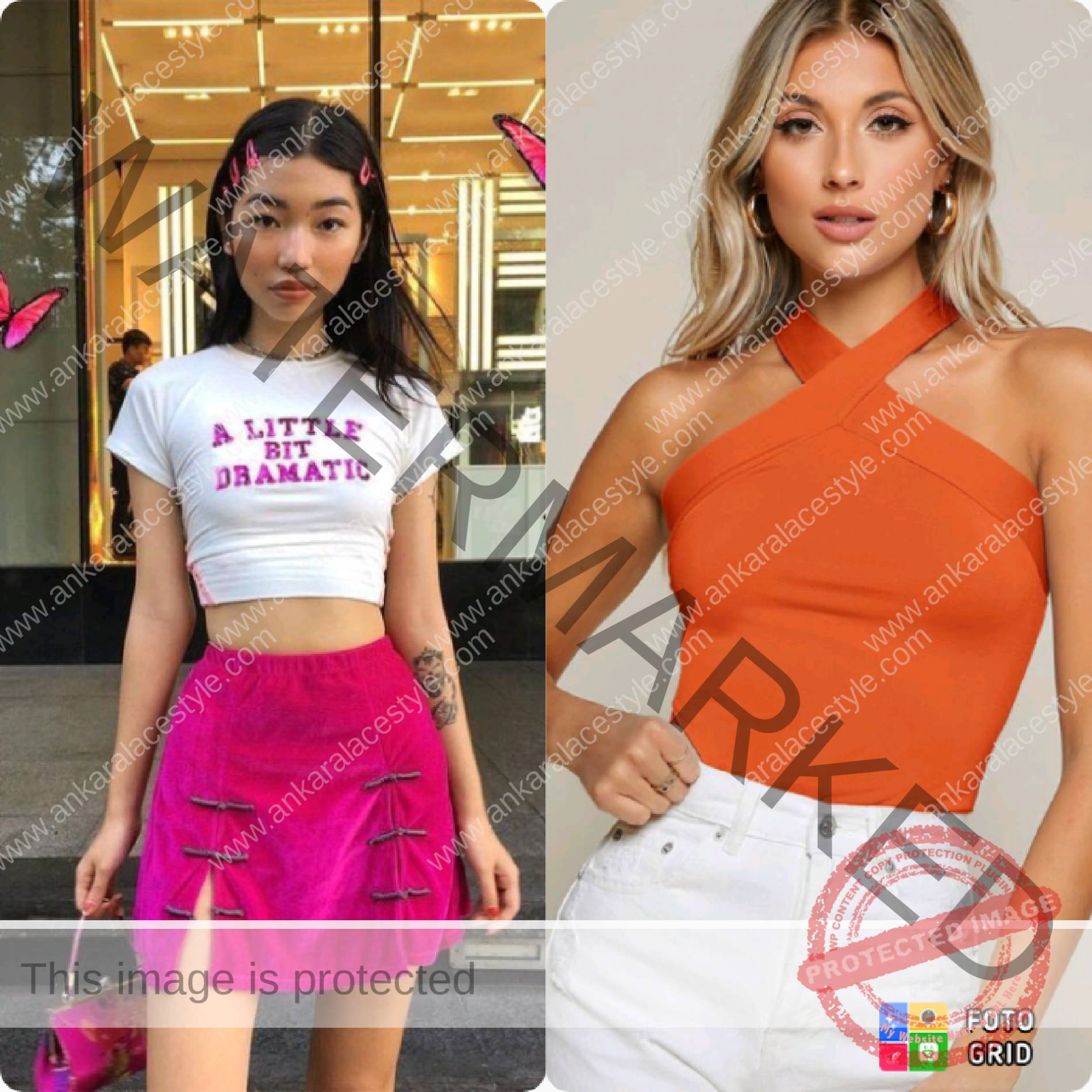 A halter top is more of a neckline style, commonly backless. Halter tops are commonly worn in hot weather for ease and convenience. It can be worn to beaches, weekend getaways etc. it is made with a v-neck front halter top are, a sexy style of attire it shows off the right amount of skin and made from various materials like cotton, silk and many others. This is very stretchy to fit perfectly on the body when worn. Halter Top vs Crop Top.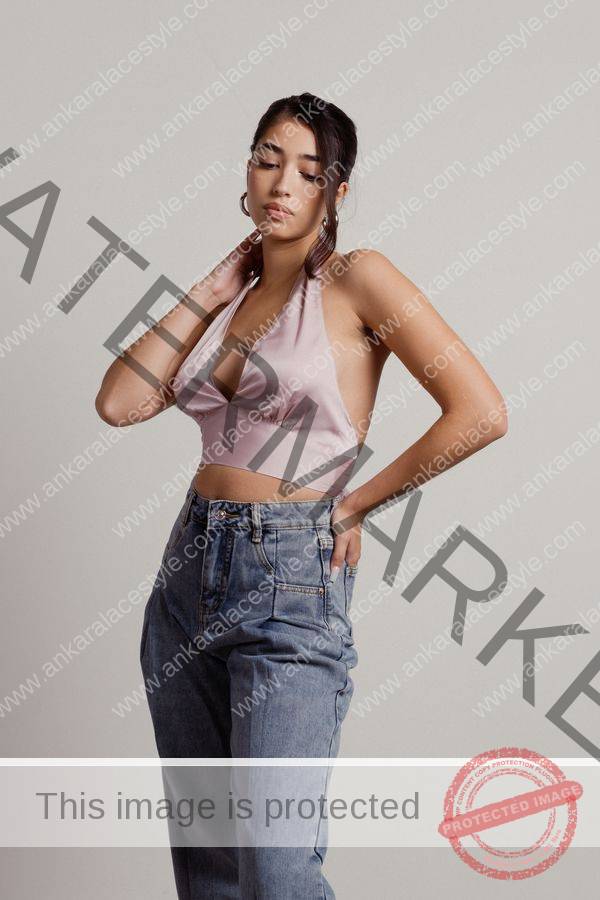 Halter Top vs Crop Top
What Is The Meaning Of A Crop Top? 
A crop top is a garment or style that reaches the navel slightly around or above the navel. The cropped length often diverges from one another; it could be extended or as short as stopping under the bust. A crop top has become a significant part of female fashion styles.
Read also: Lace Skirt and Blouse Styles in 20
22 Over the years, these have become mainstream tops for fashionable teens and adults. Every lady often owns varieties of tops to give a moment of ease when going out as they are easy to pair together with any trousers or skirts. Halter Top vs Crop Top.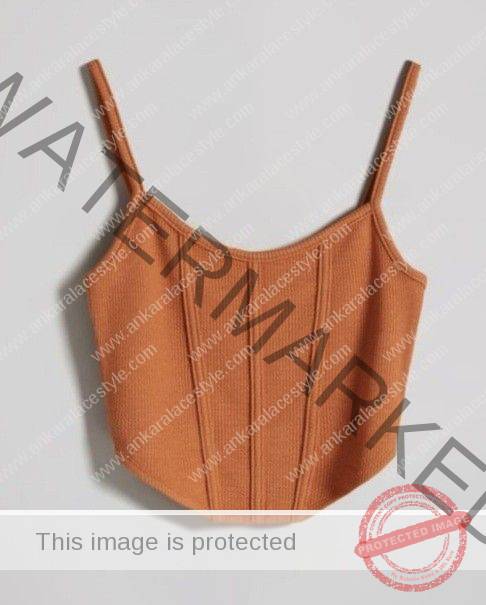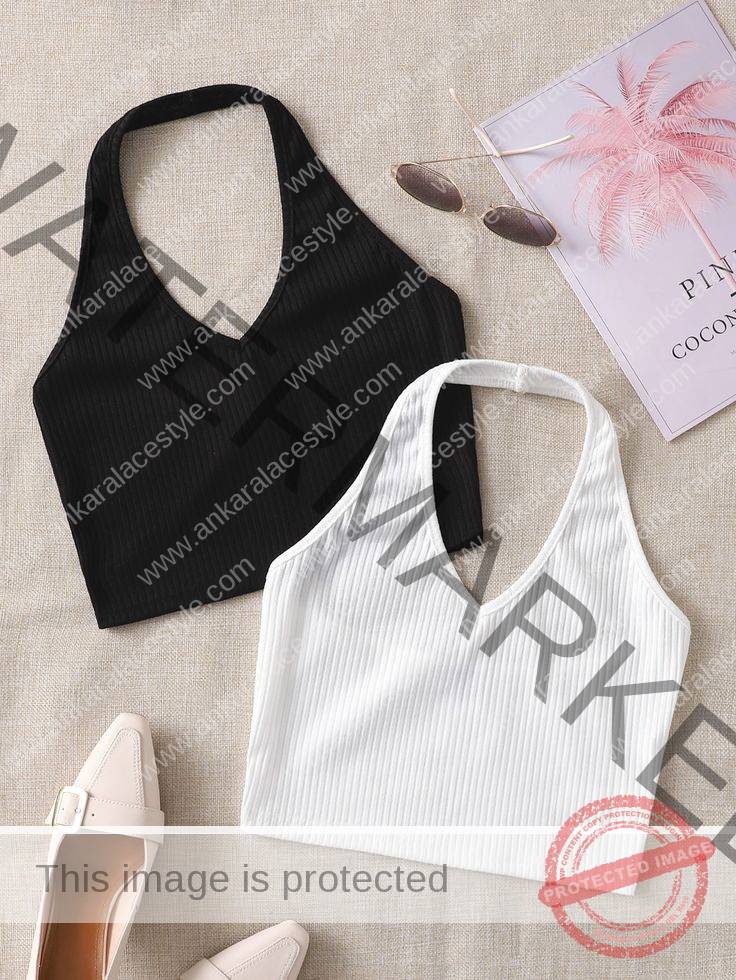 Types Of Crop Tops
Crop tops come in many types like halter top crop tops, retro-sweet crop tops, graphics crop tops, off-shoulder, high neck crop tops, spaghetti crop tops and many others. Any crop top is famous and available for girls to rock.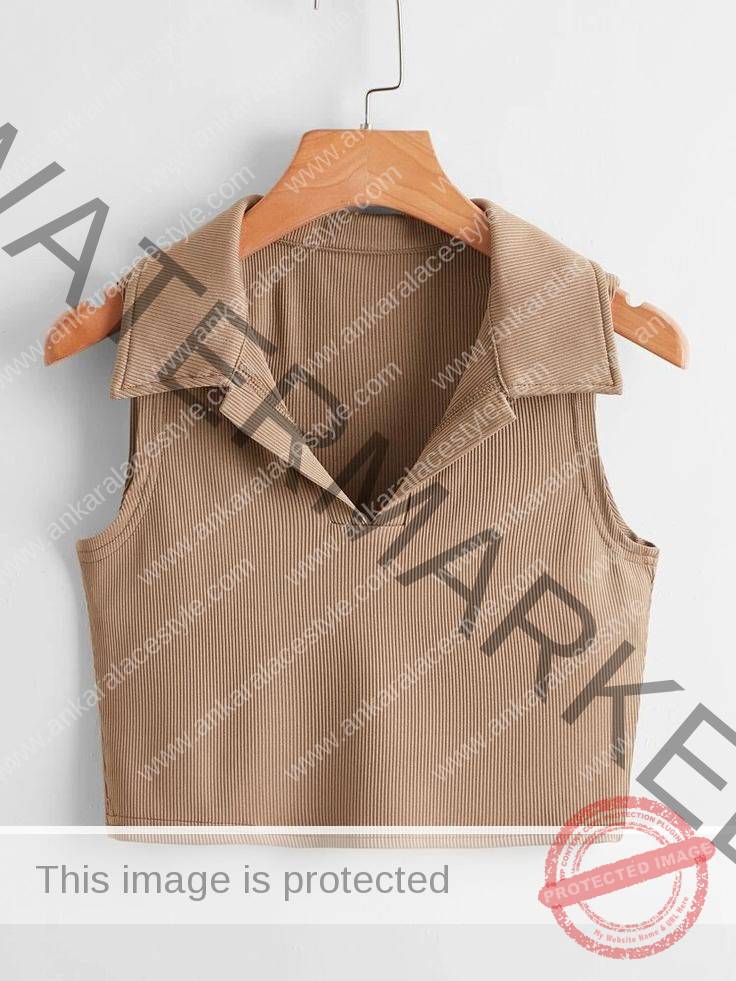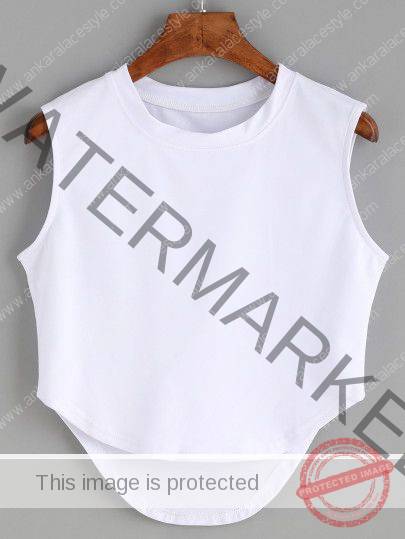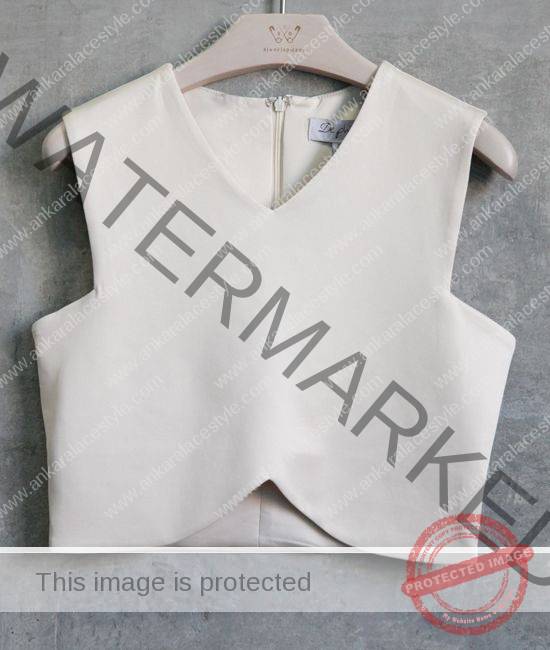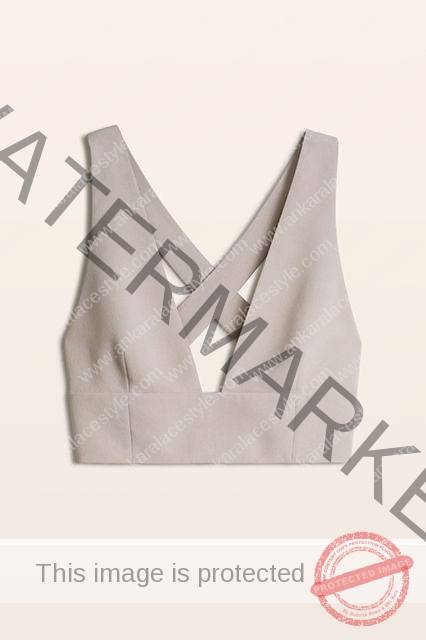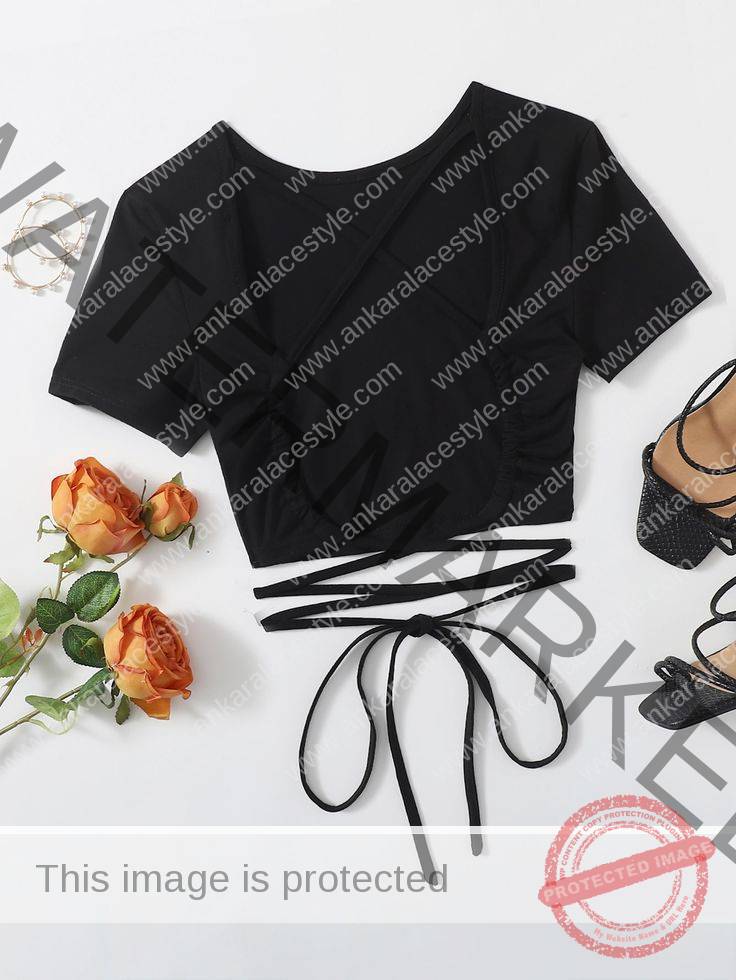 Outfit Ideas For Crop Tops 
There are many ways in which a crop top can be paired; asides from getting the perfect top, one also needs to be able to pair this look to show off their beauty and stylish side. Crop tops range in diverse sizes for either slim or fat ladies. Below are some ways in which a crop top can be worn:
Jeans are made of thick denim materials; it comes in many shades like blue, black, grey, white, green etc. when pairing your jeans with a crop top, one should always consider the colour combination to avoid putting on a mismatched colour outfit.
Read also:Ankara Styles for Working Women in 2022. Jeans also come in many types like boyfriend, flare, straight jeans, skinny etc.; regardless of the type of jeans, it can go perfectly with a crop top. Halter Top vs Crop Top.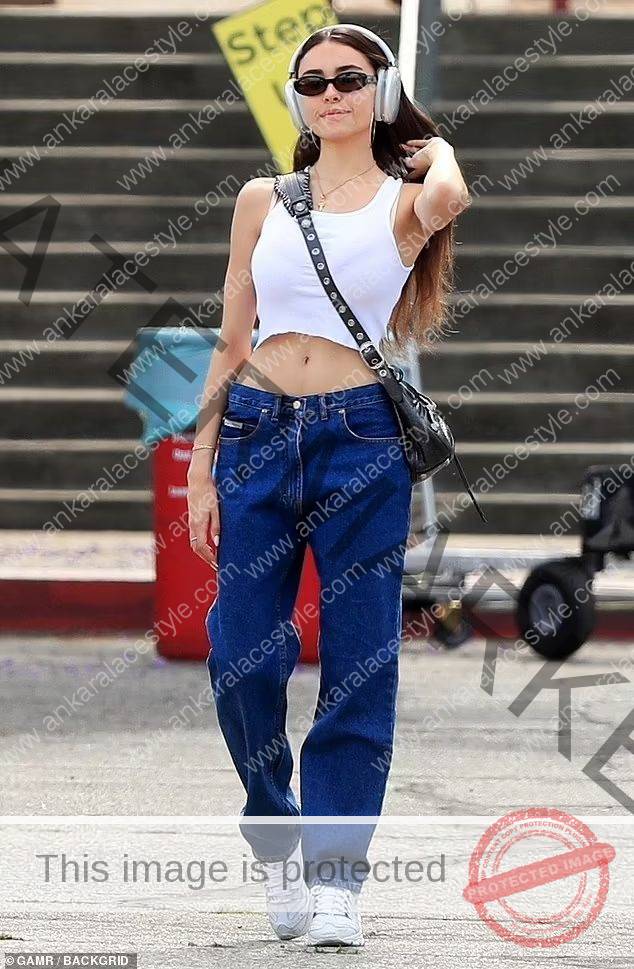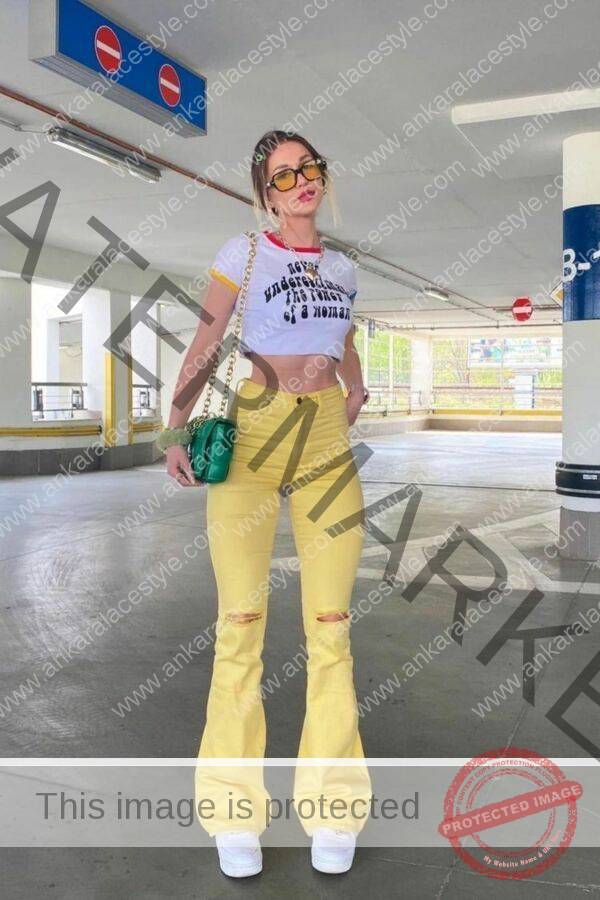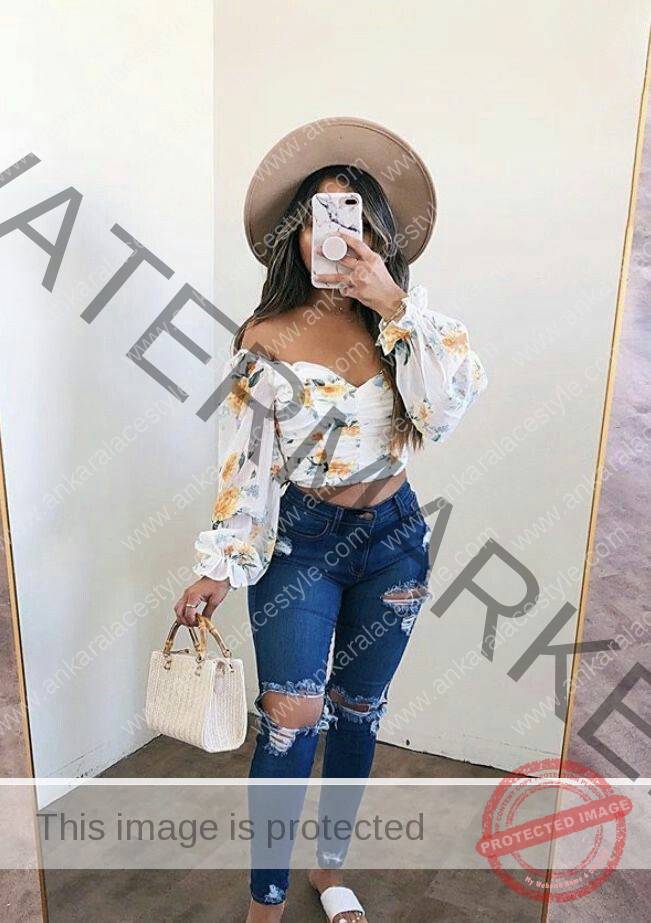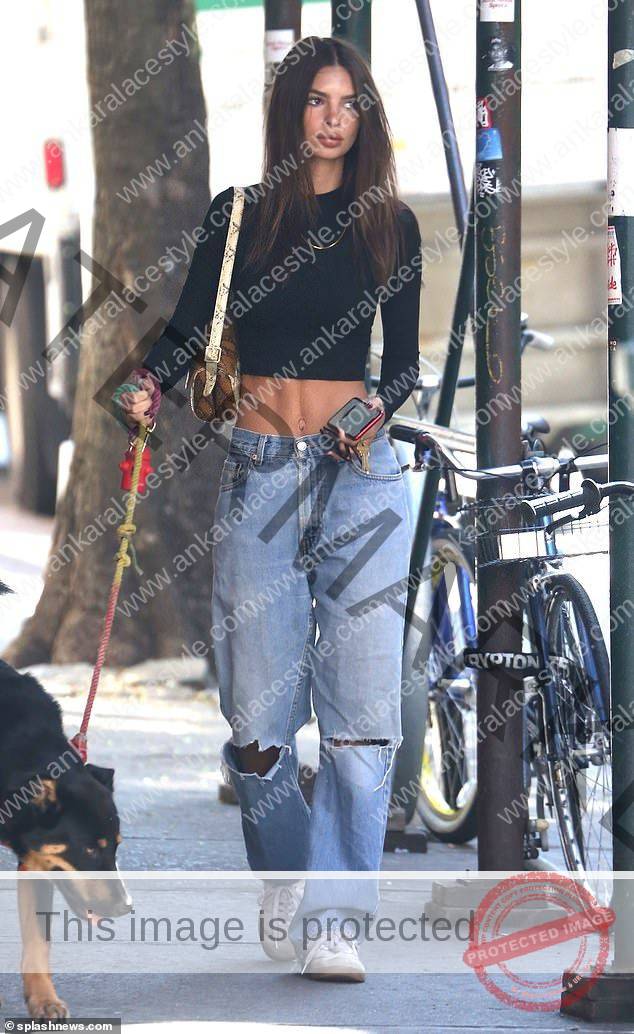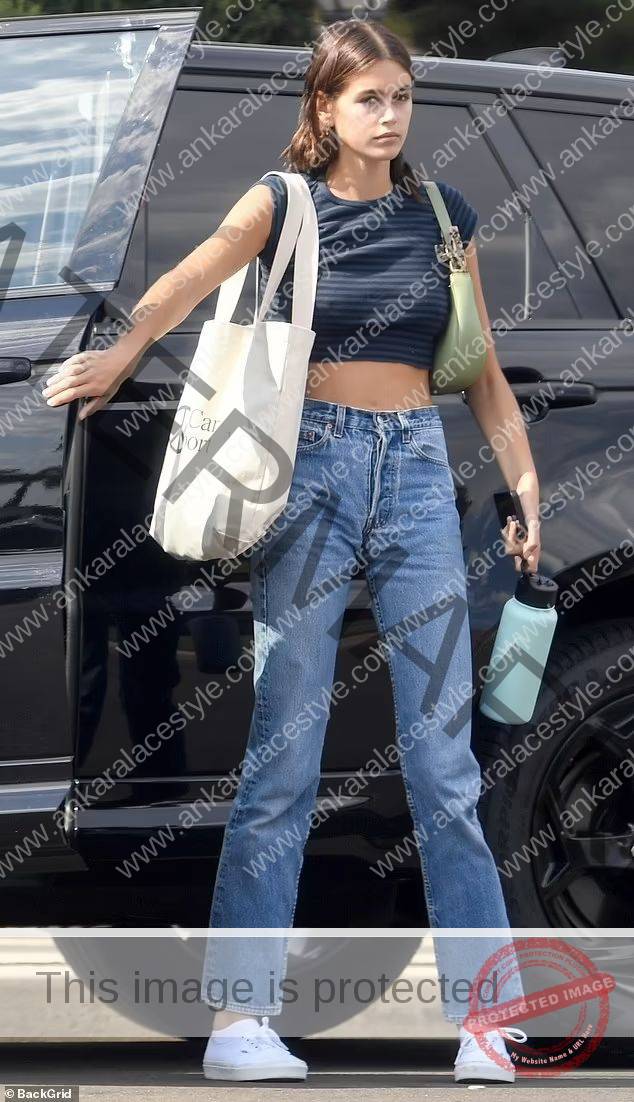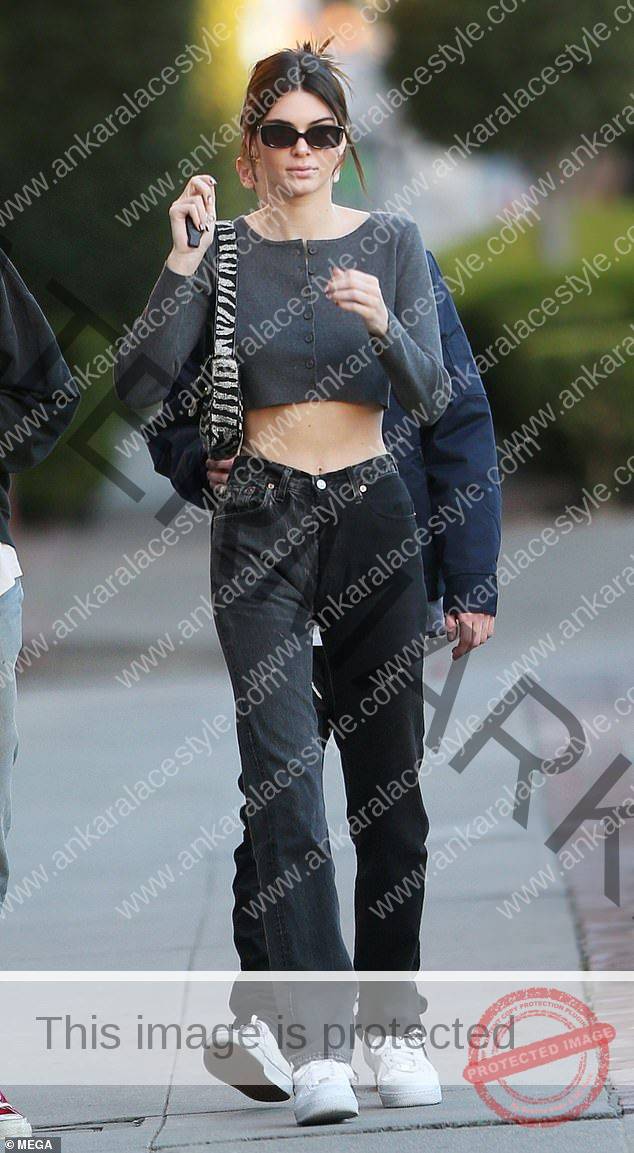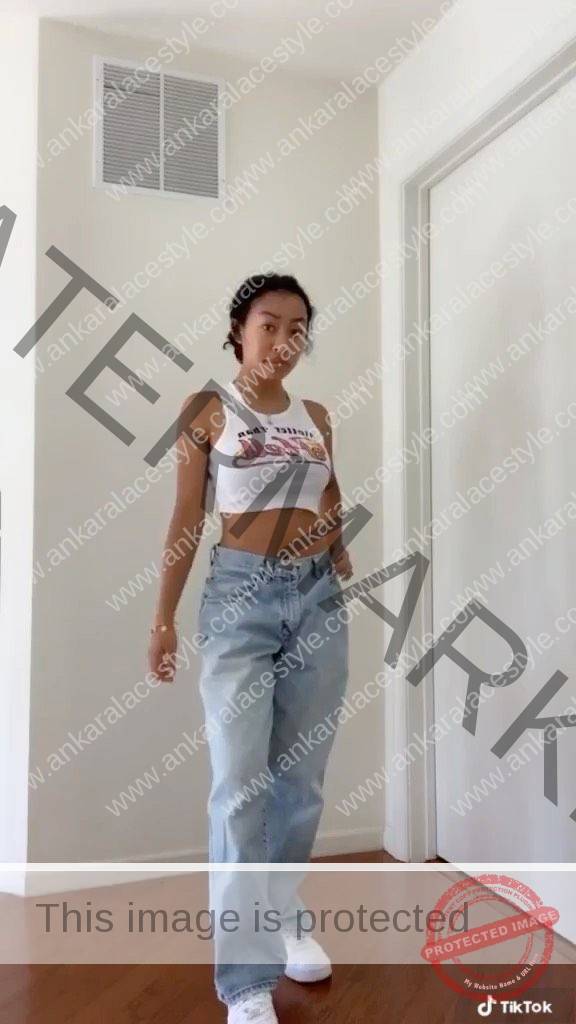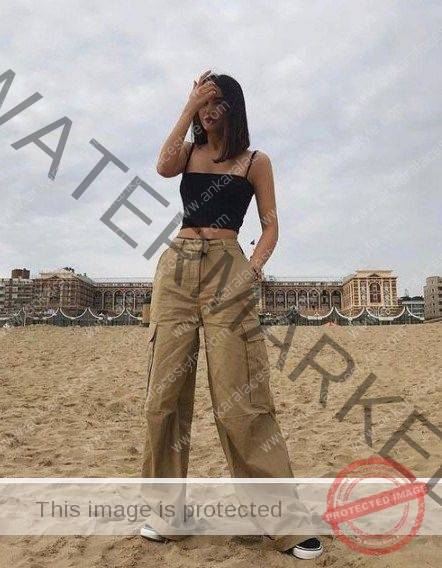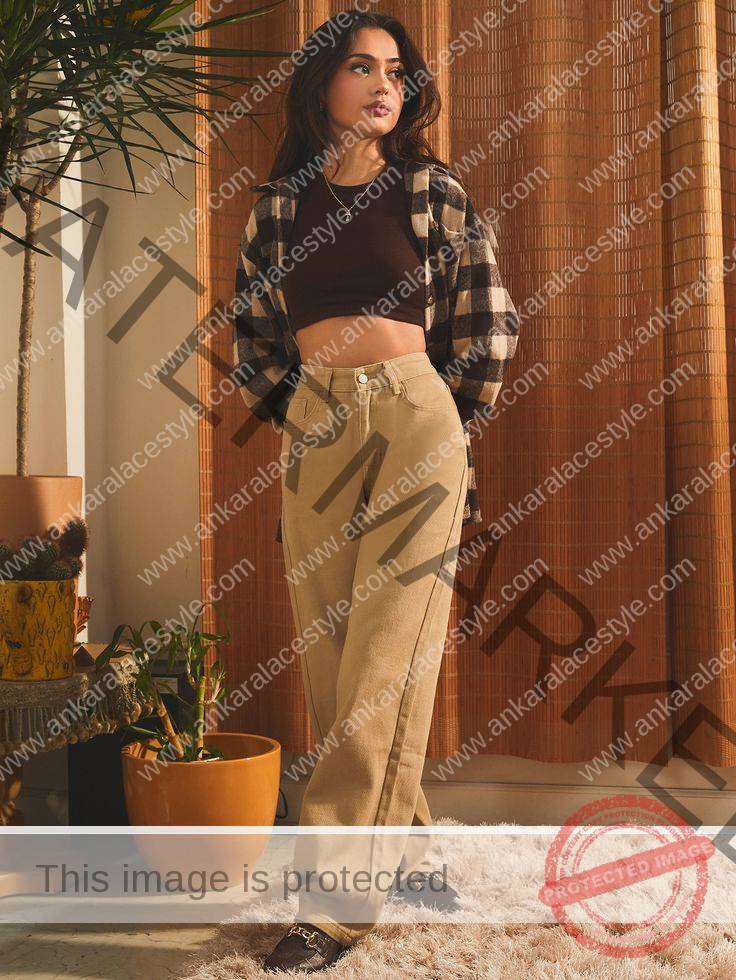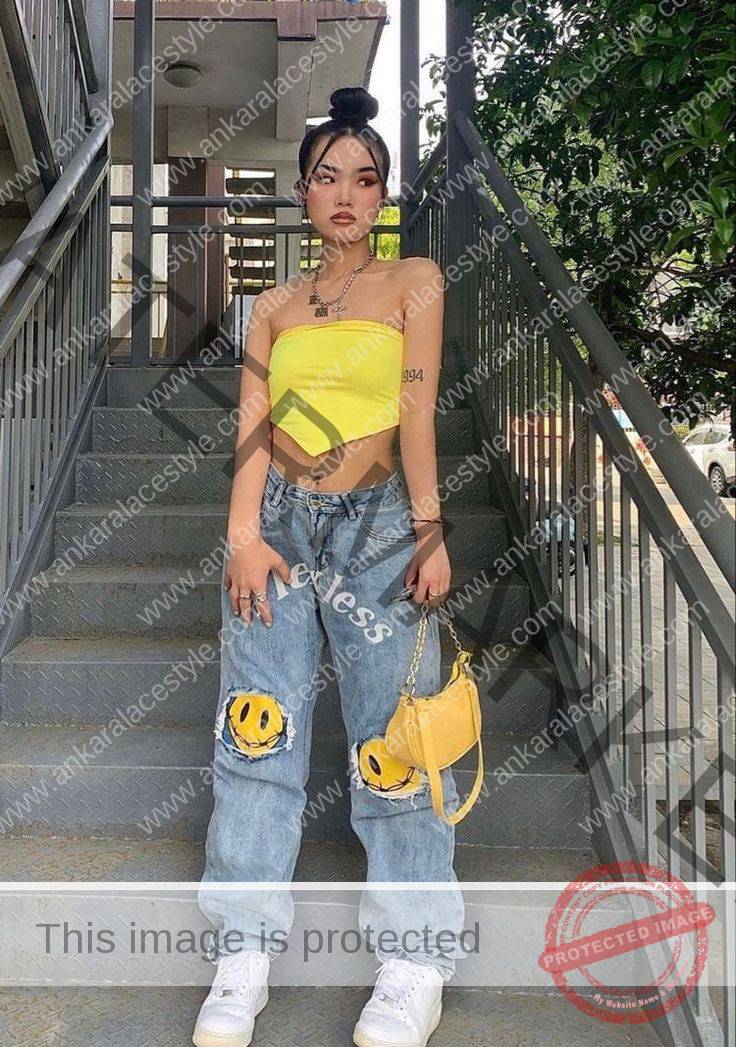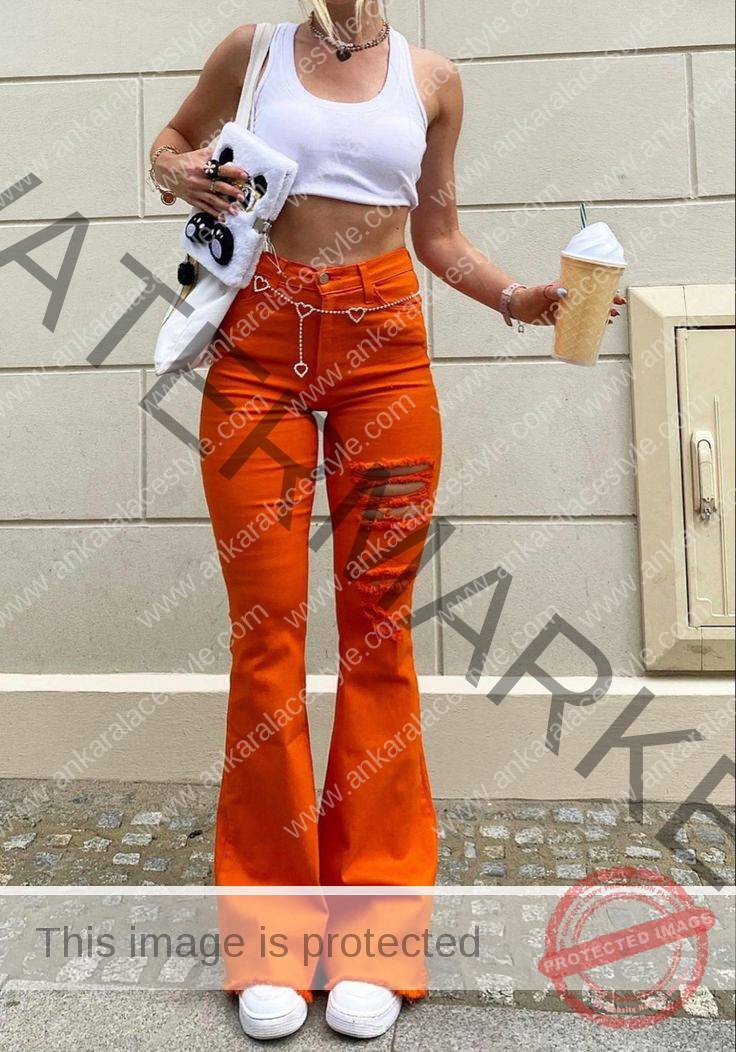 Skirts And Crop Top Styles
Skirts are prevalent ways in which a crop top can be styled; it can either be mini or midi style. A skirt can be worn to any event or gatherings like campus, meetings, get-togethers and many more. Read also: Kampala Adire Styles For Men In 2021.
For ladies who like a lightweight and more feminine look as a lady, this is a better way to combine one's crop top. These skirts can be of floral prints and silk with a smooth feeling on the skin when worn out. Halter Top vs Crop Top.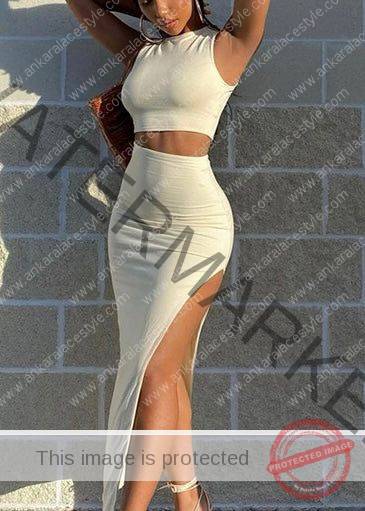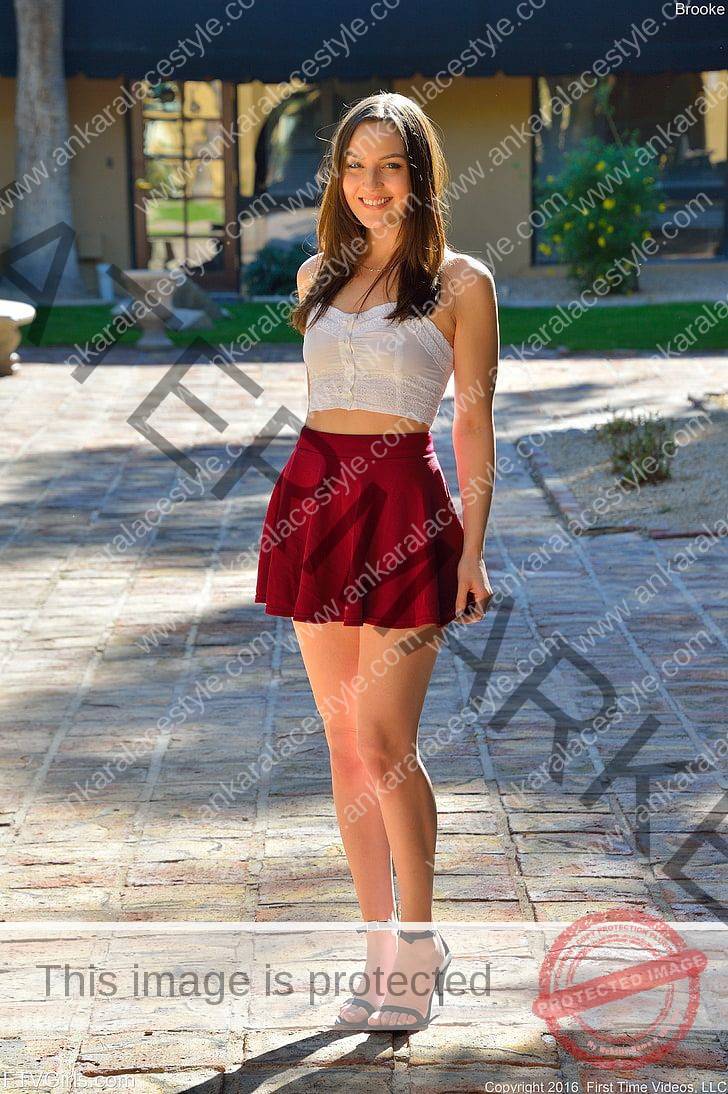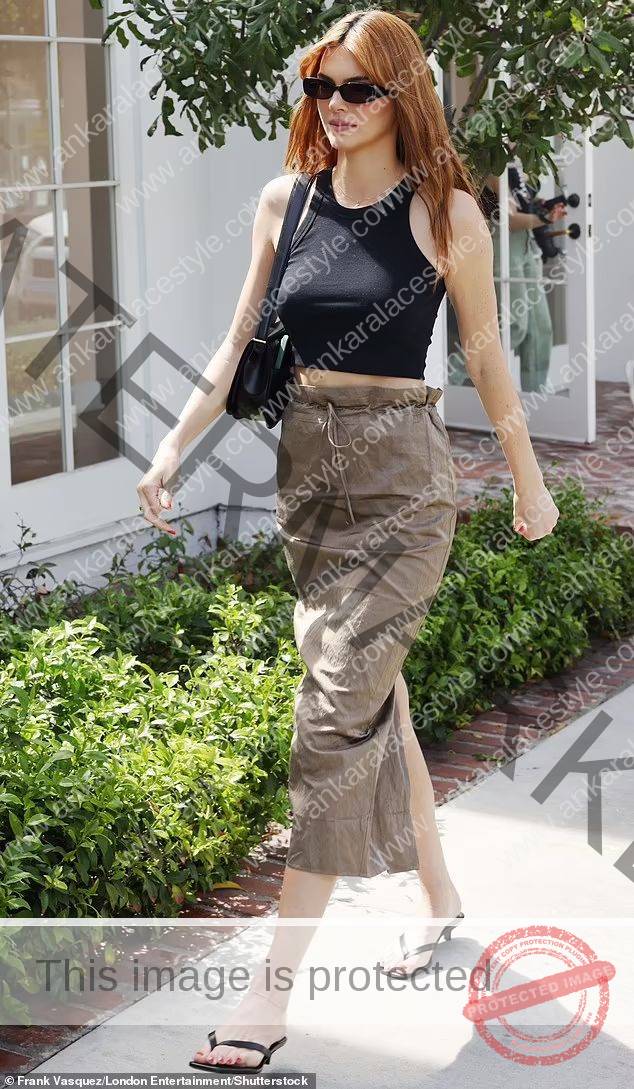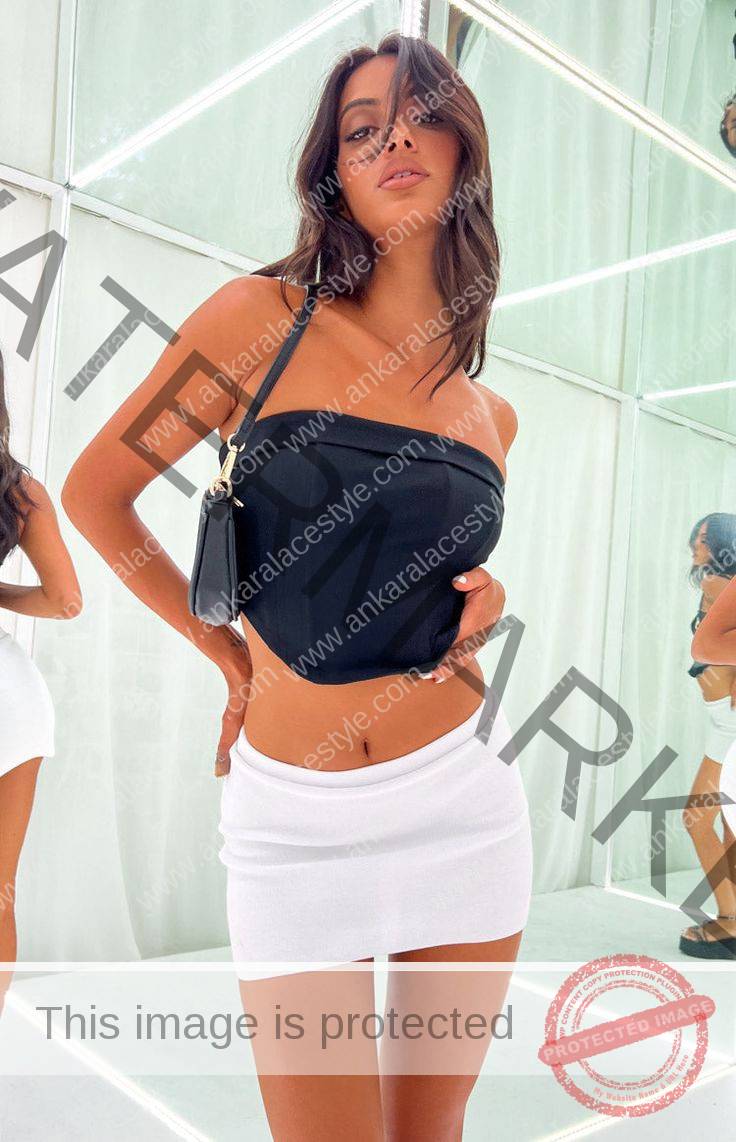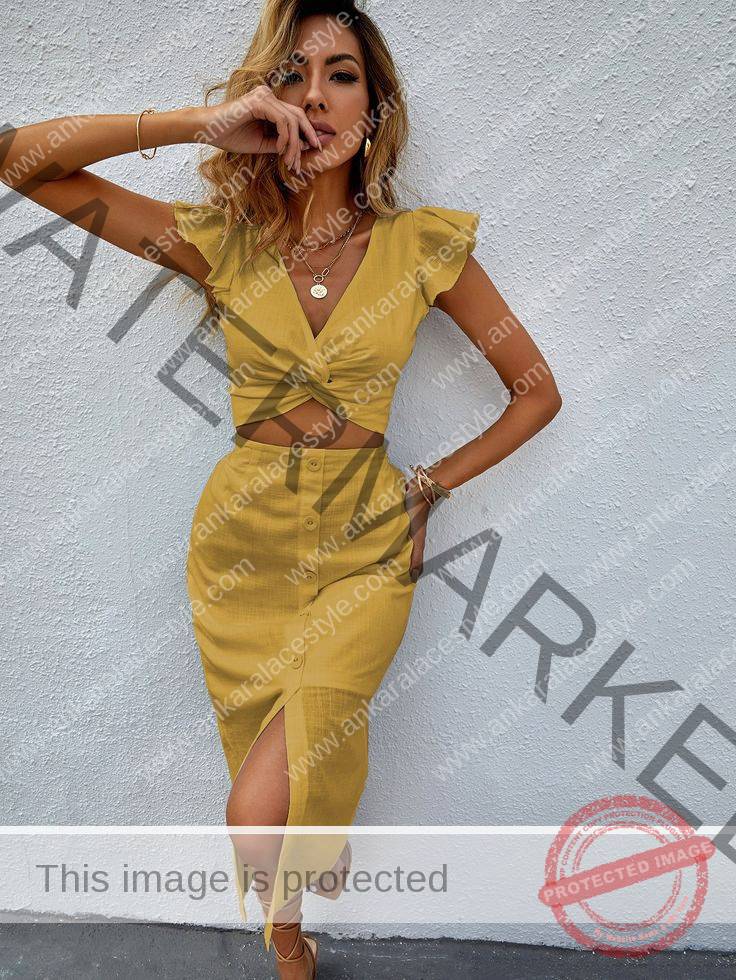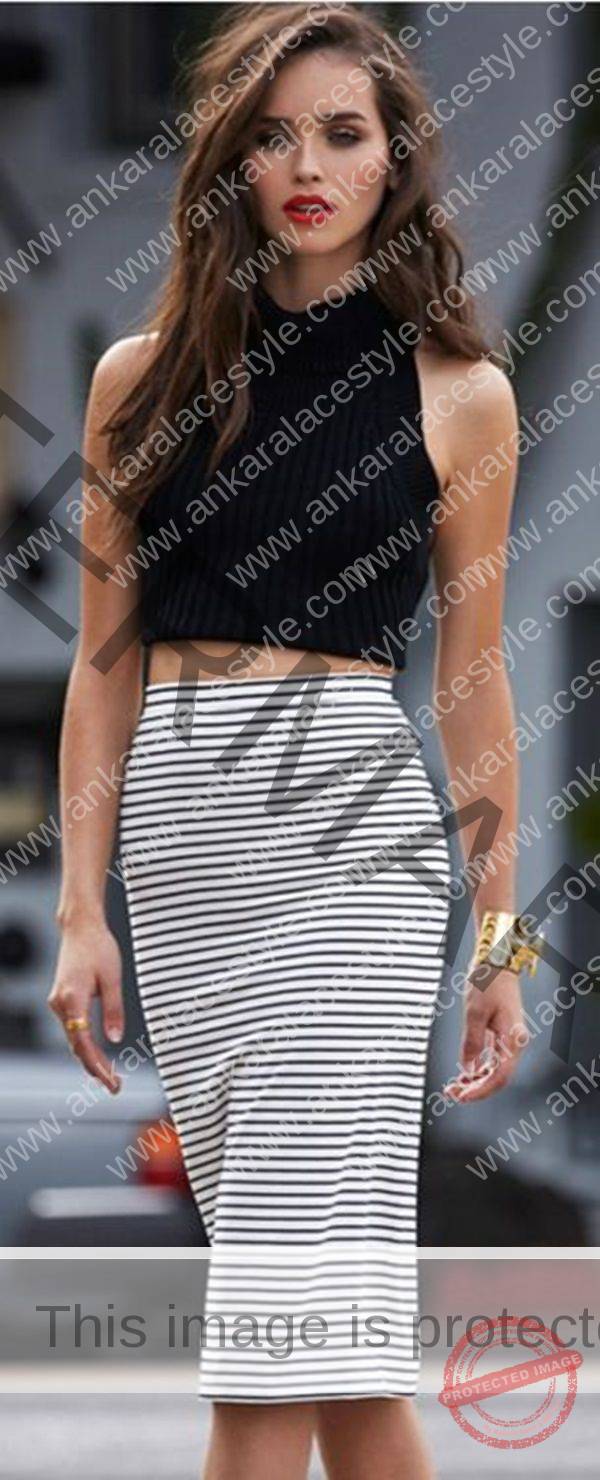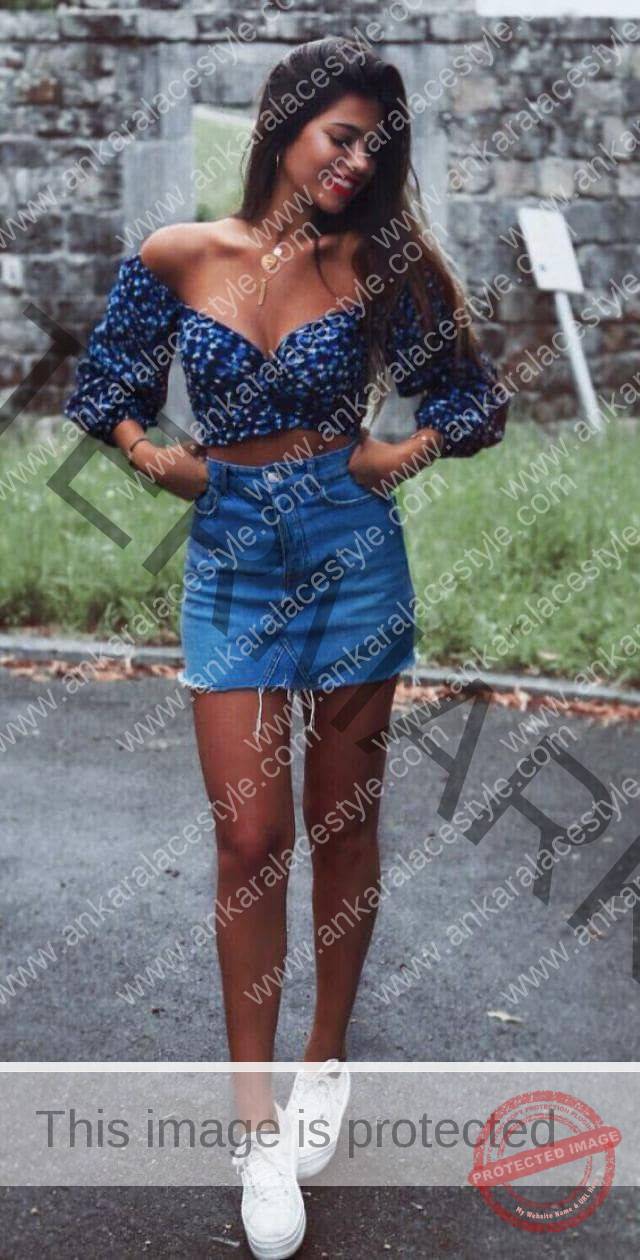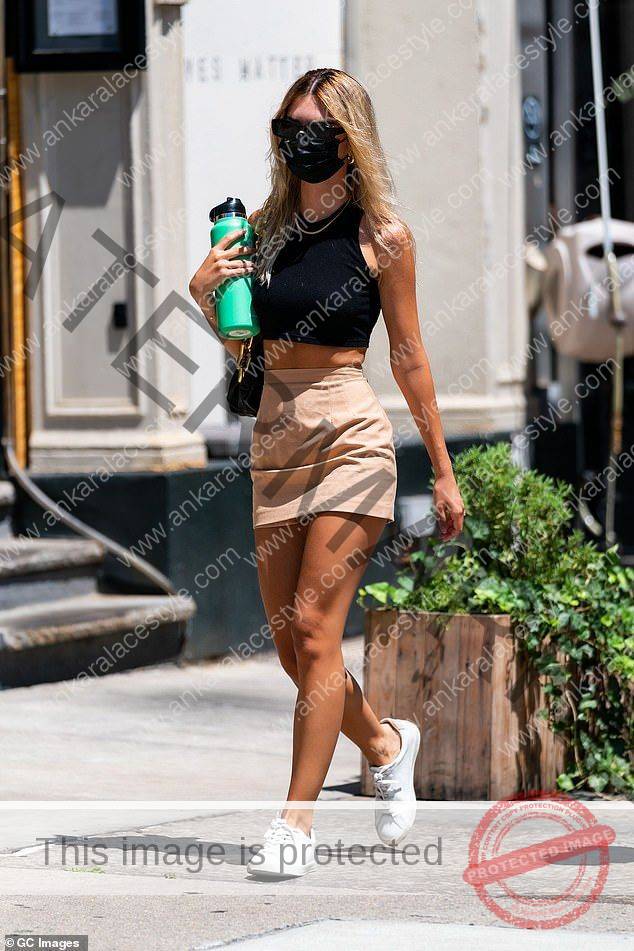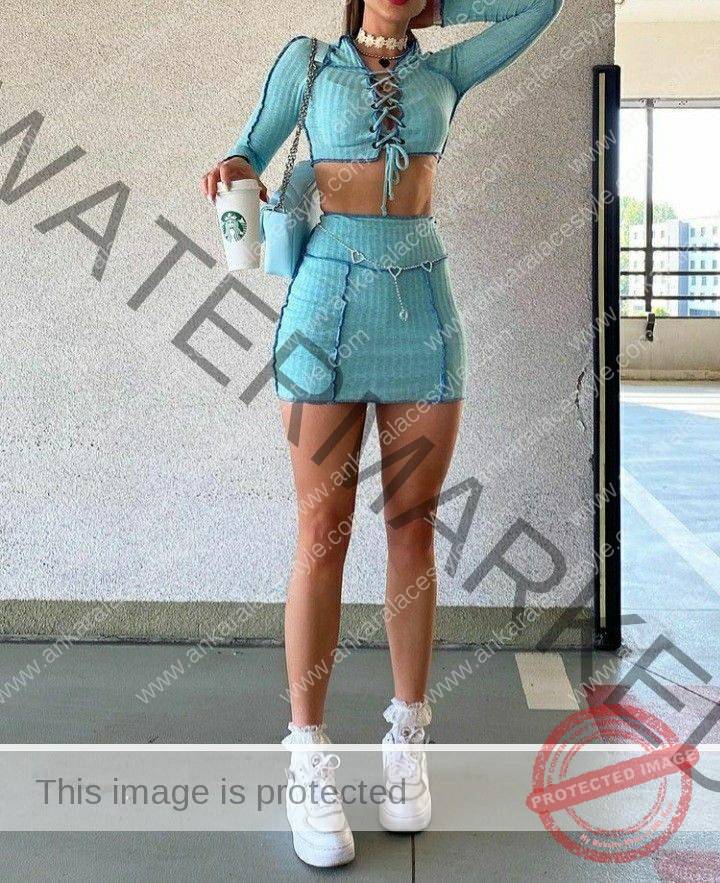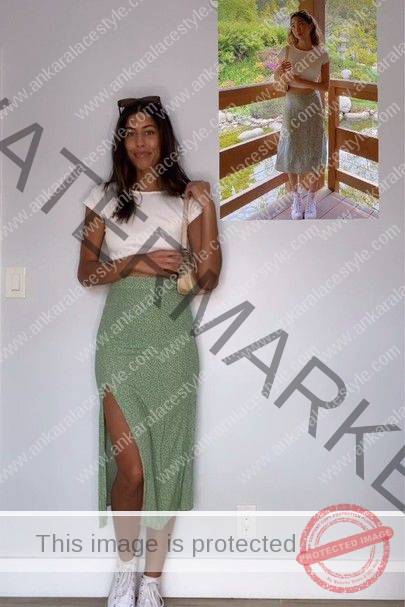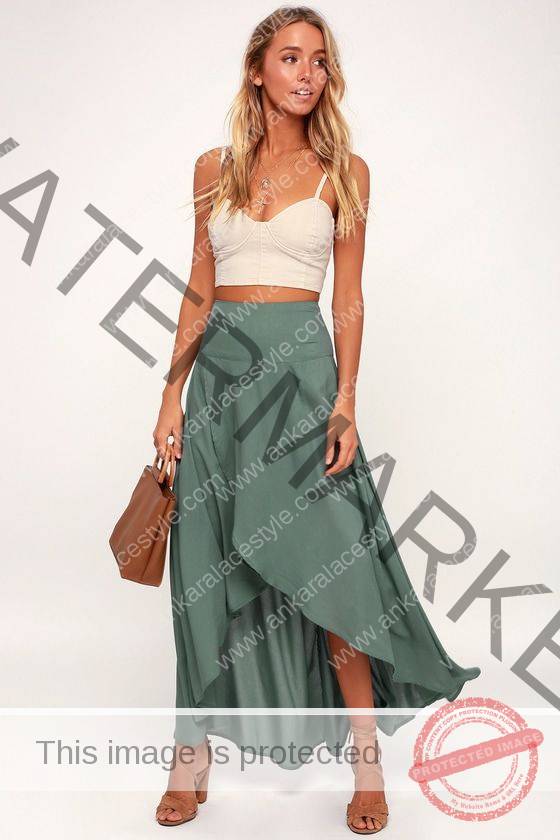 Halter Top vs Crop Top
Meaning Of Halter Top? 
Halter tops have been discussed in many contexts above. However, this is a piece of garment for ladies; it is wrapped around the neck. It can either be tied at the back or with a hook and eye to hold it together at the back. It is a form of sleeveless shirt similar to a tank top.
But with the straps being tied around the back. A halter top can be designed as either loose fitted or tightly fitted on the body, which is similar to a crop top as well. Halter Top vs Crop Top.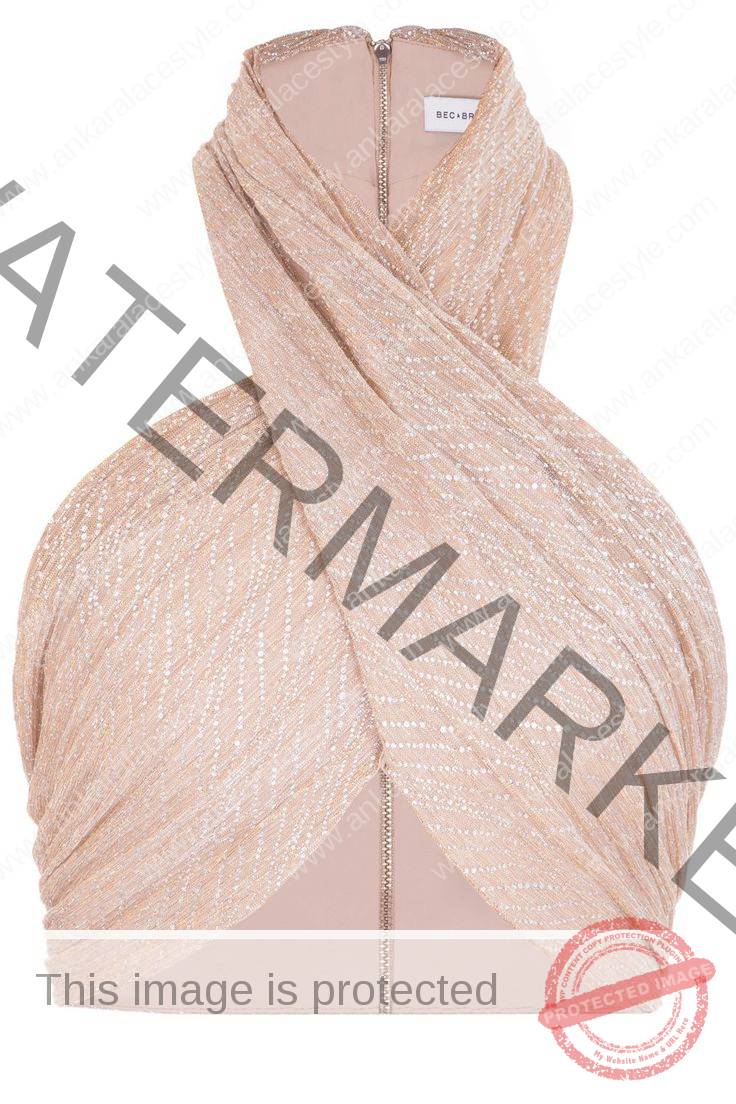 Types Of Halter Tops
No many how stylish you are, one of the things to always take note of is understanding the type of clothes you're wearing. Halter tops come in many types: chocker neck halter top, plunger halter top, open back halter top, cropped halter top etc.  Halter Top vs Crop tops.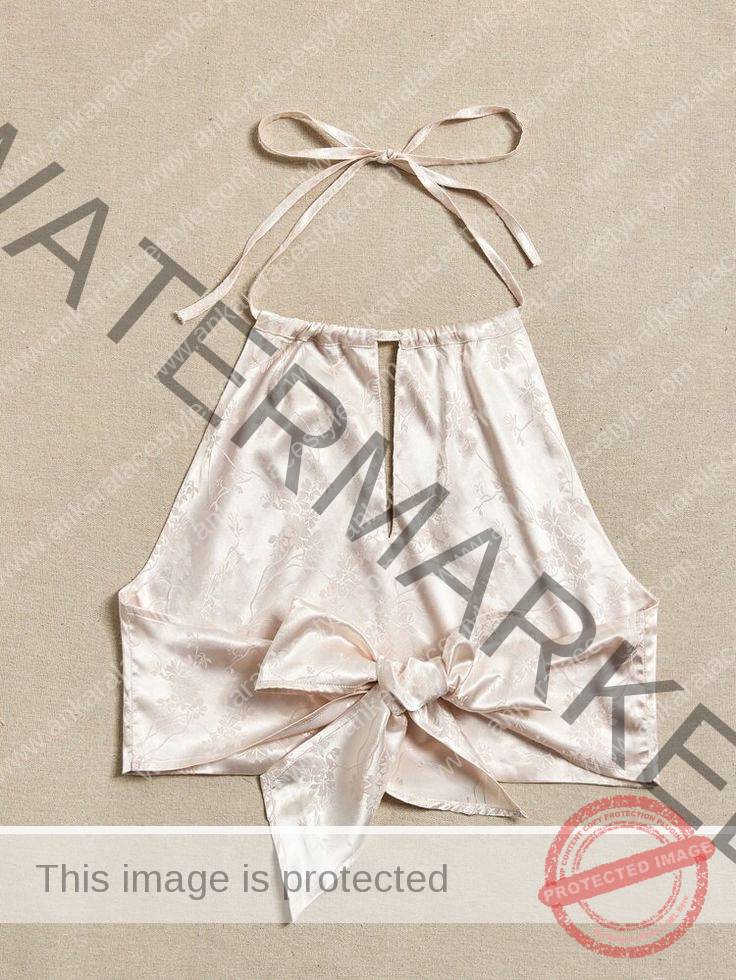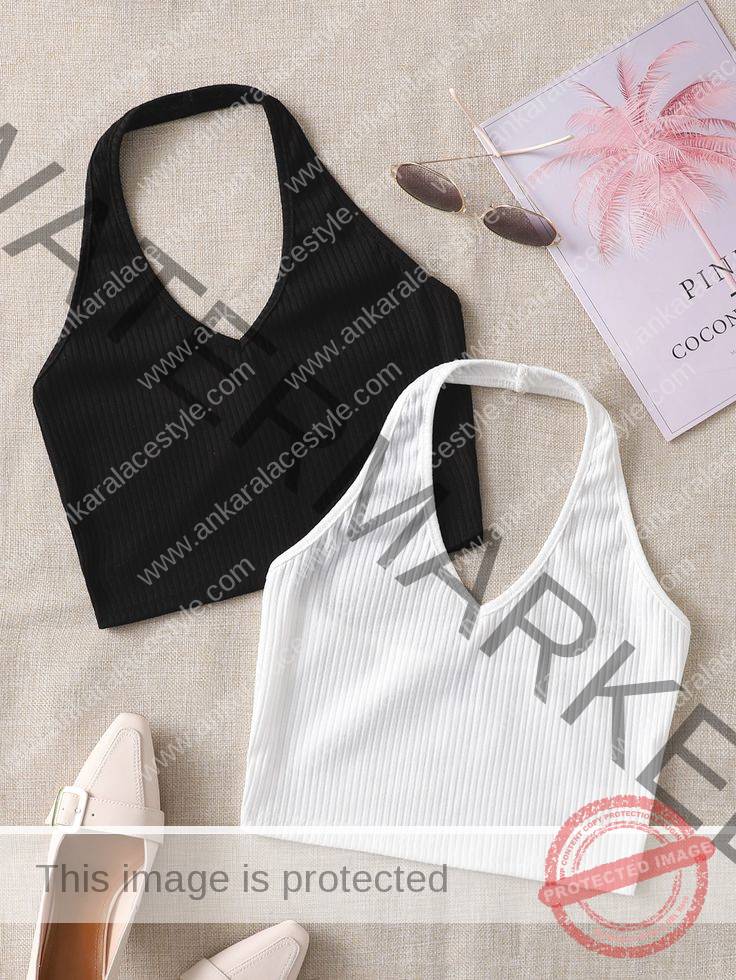 Outfit Ideas For Halter Tops
Tops are one of the most effortless outfits to be styled; it goes perfectly with any choice of pants to pair. Below are some styles to try out. Halter Top vs Crop Top.
Pants have gradually turned from being comfort wear into a fashion statement piece; it is paired with a halter top to give a very. These pants come as high waist pants paired with sneakers, heels or boots. Pants are often simple trousers which the tops help to give a level of elevation and sophisticated the entire attire.  Halter Top vs Crop Top.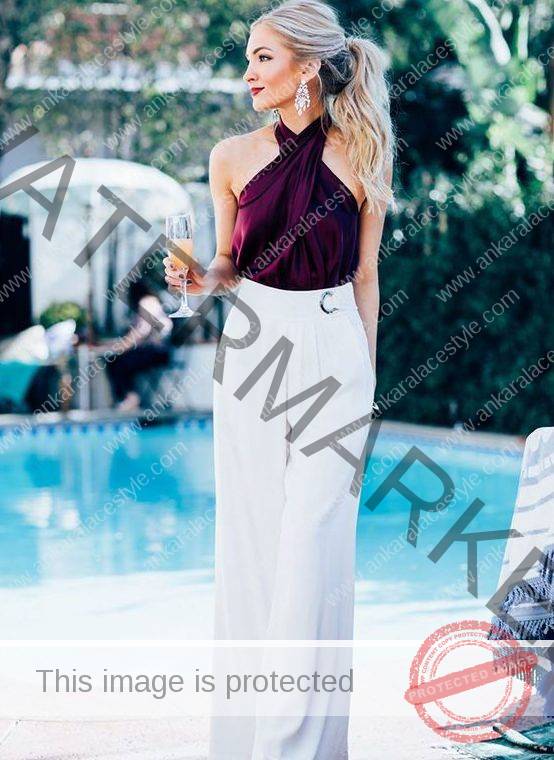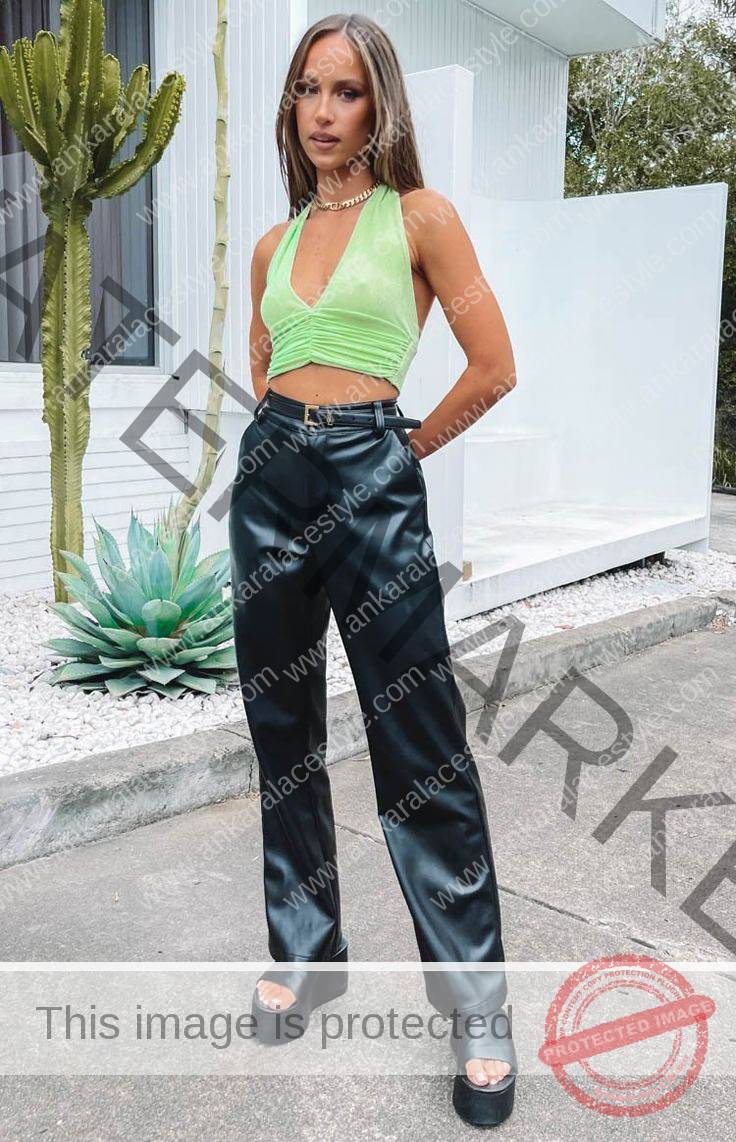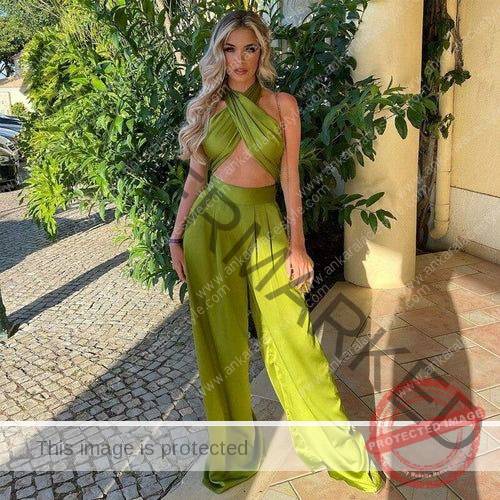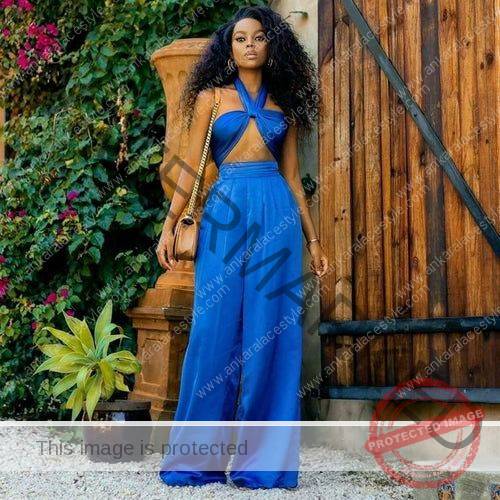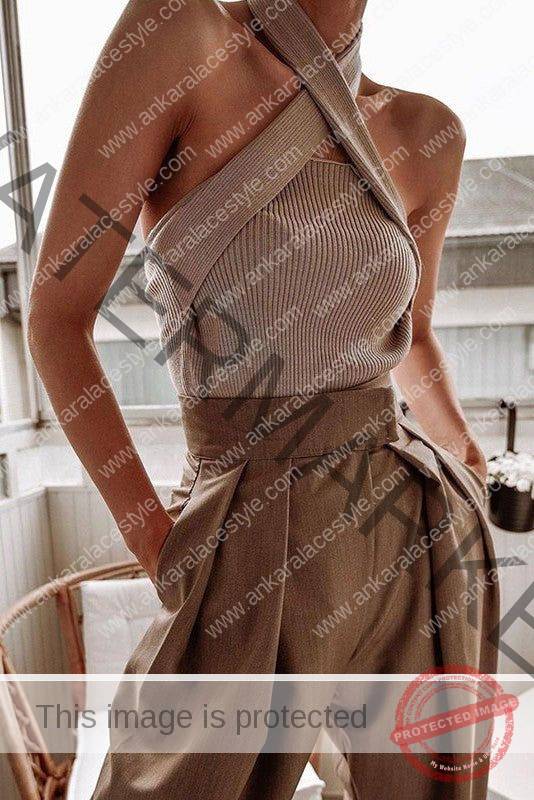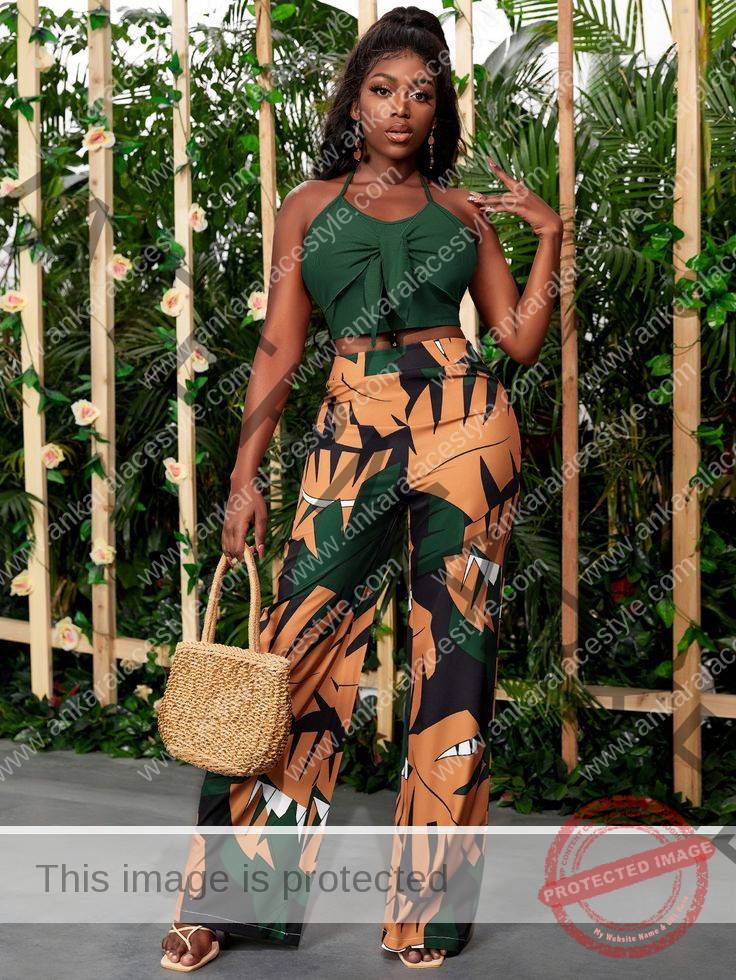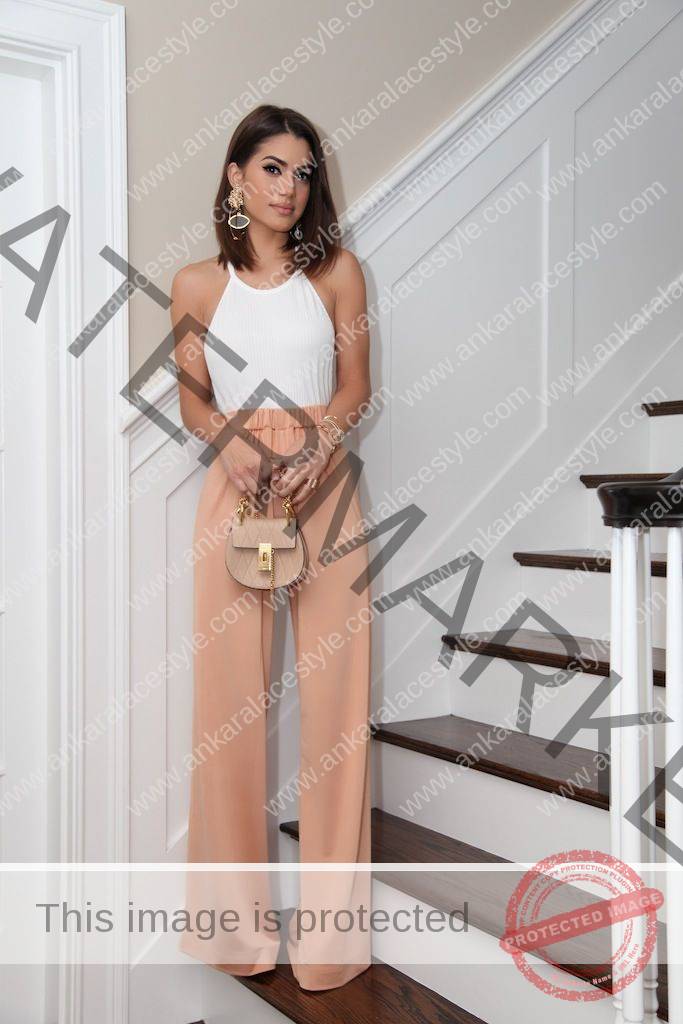 Jeans are multipurpose and versatile wear; it is made in many designs as often known for people of all age and sizes to explore. Jeans have gradually constituted up to 80% of a modern girl's wardrobe. Jeans and halter tops are ubiquitous amongst ladies. Halter Top vs Crop Top.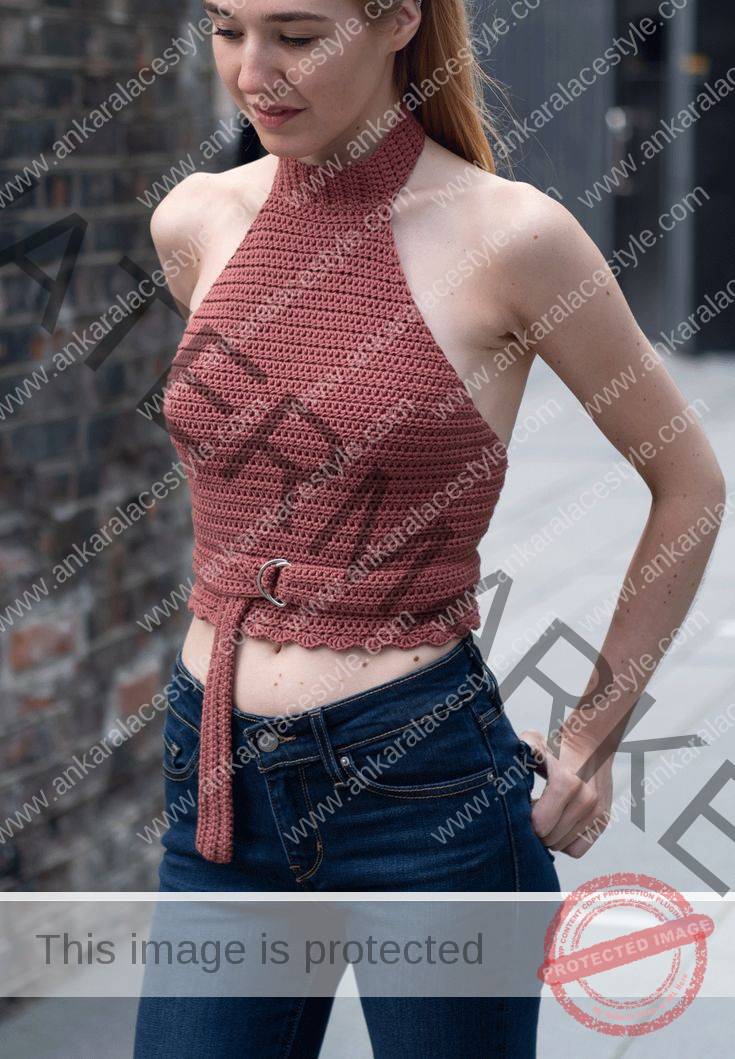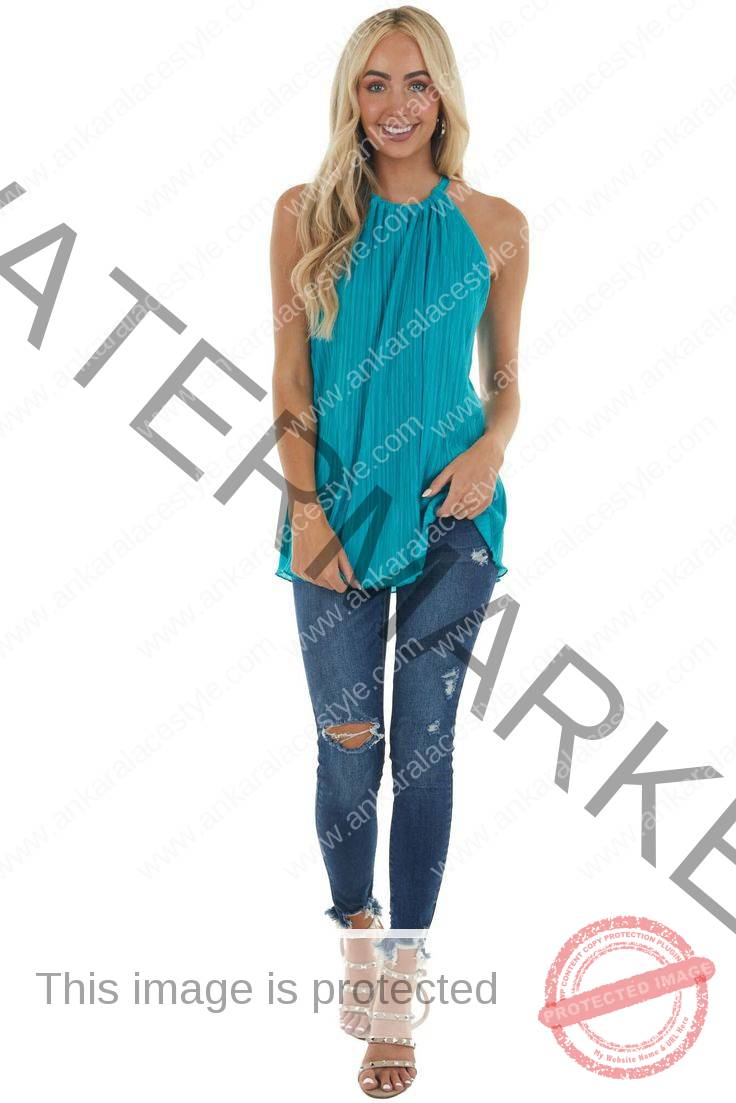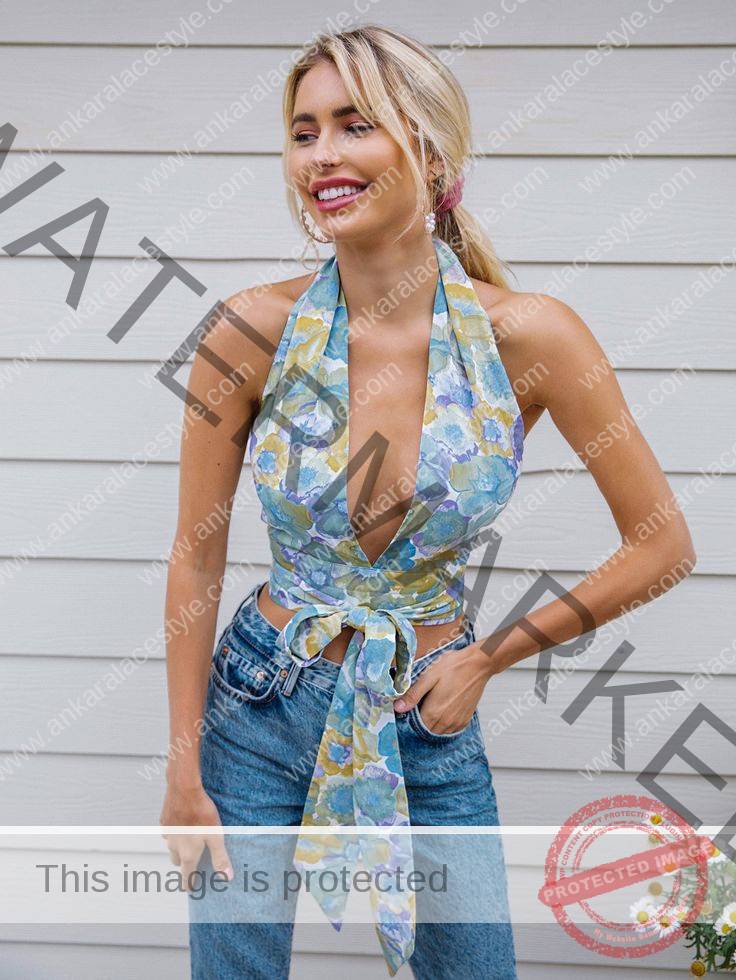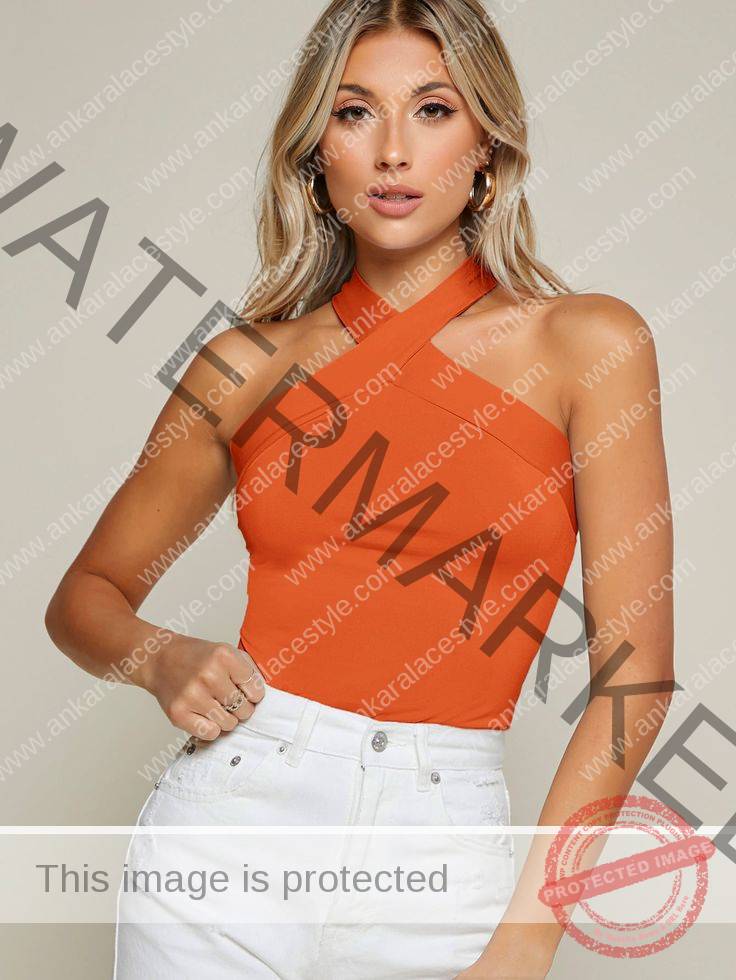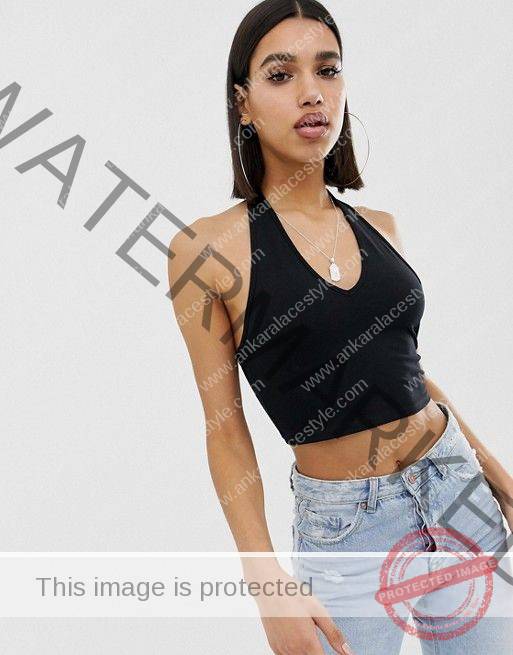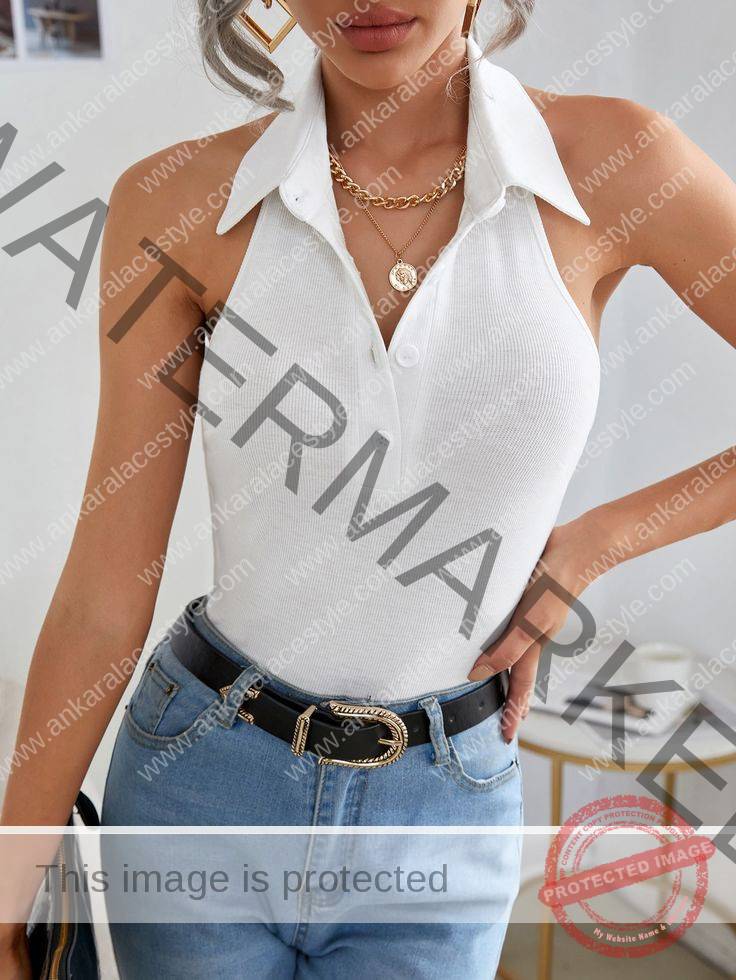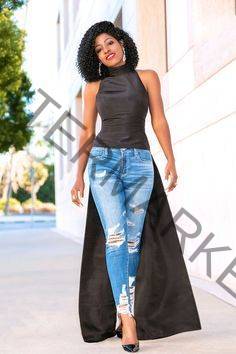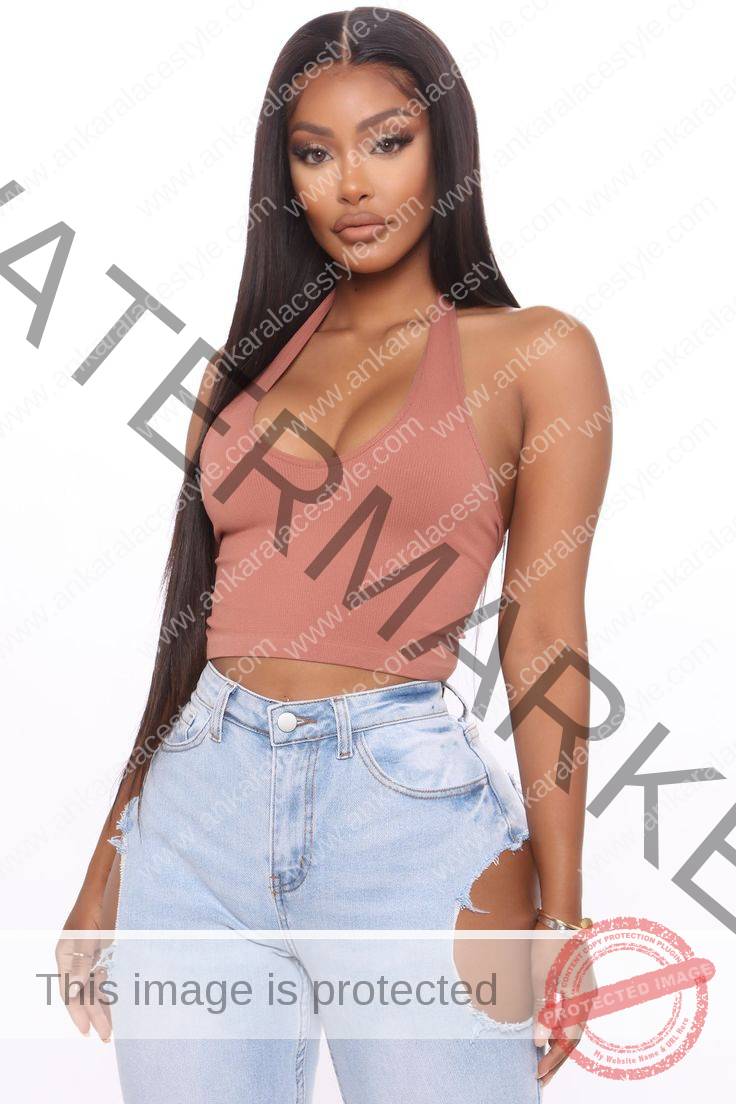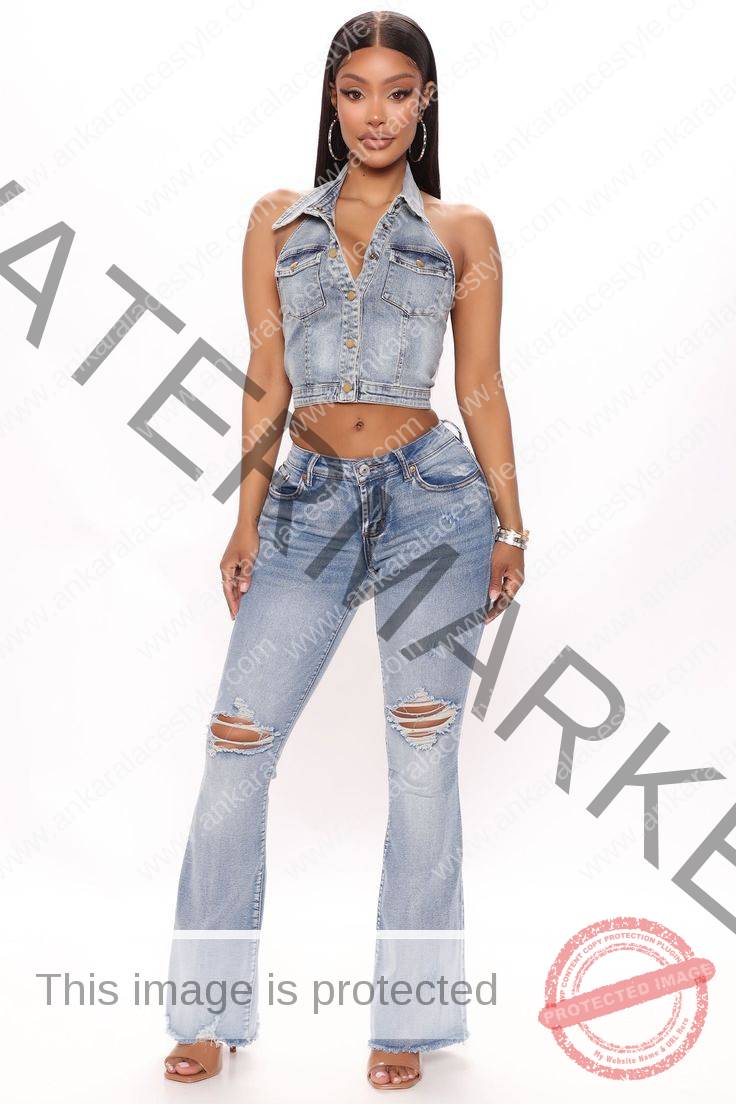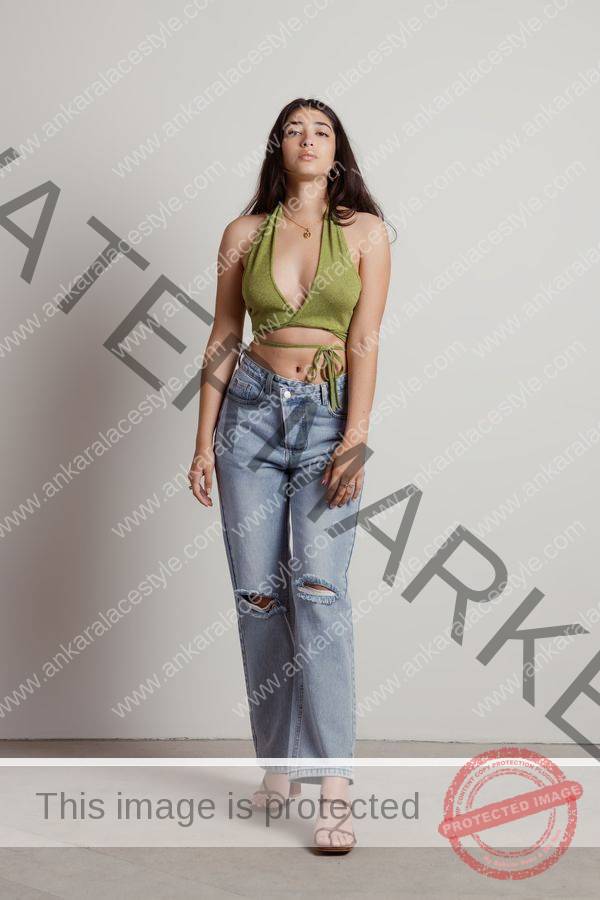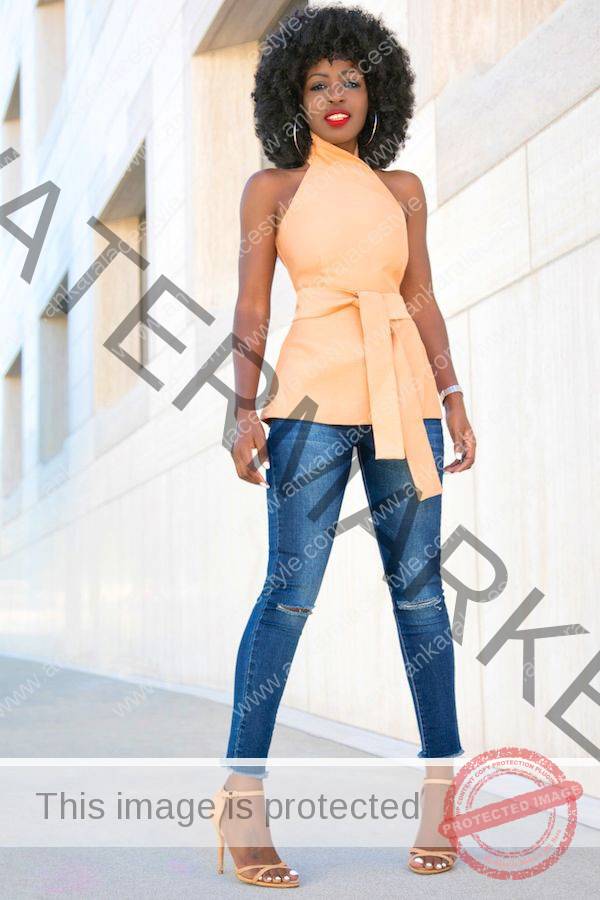 Differences Between A Crop Top vs Halter Tops
What are the differences between a crop top and Halter Top? A halter name top can be made as a crop top and vice-verse, although there are still some differences between them which will be discussed below. Halter Top vs Crop Top.
A halter top is backless mainly, while a crop top often comes as a fully backed wear, except a halter cropped top
A halter top can be made in many styles and not essentially as a crop. Unlike a crop top,
A crop top can be sleeved or sleeveless, while a halter top is sleeveless.
A halter top is always tied to the back of the neck, unlike a crop top.
Crop tops have diverse necklines, while a halter top always has only one neckline, which is a halter neck.
Follow Our Popular Posts:
Halter Top vs Crop Top
In Conclusion: 
The differences between a halter and crop tops are not too different; this tally with the necklines and lengths of the top. However, any lady can own both top styles and still look cool and fancy. Fashion keeps evolving, and as a fashion lover, one needs to understand everything they put on. Hence, this write-up will give some light to Halter Top vs Crop Top.