Ankara Styles For Arewa Muslim Ladies
See all the ankara styles for Arewa Muslim Ladies. Ankara is an all-purpose fabric. It has proven to be one of the most sought-after materials for both men and women to explore greatly. See also: Ankara Patched Dress Styles for Ladies This style embodies the cultural aspects and religious beliefs of the African tribes and, with modernization, now shows off the modern fashion styles which have been incorporated into the day-to-day dressings. Ankara Styles For Arewa Muslim Ladies.
Arewa is a slang commonly used to refer to beautiful, stylish, modest Muslim Ladies who value all the aspects of their religion and show off in their way of dressing. This article explains the various ways to style your Ankara styles for arewa Muslim ladies.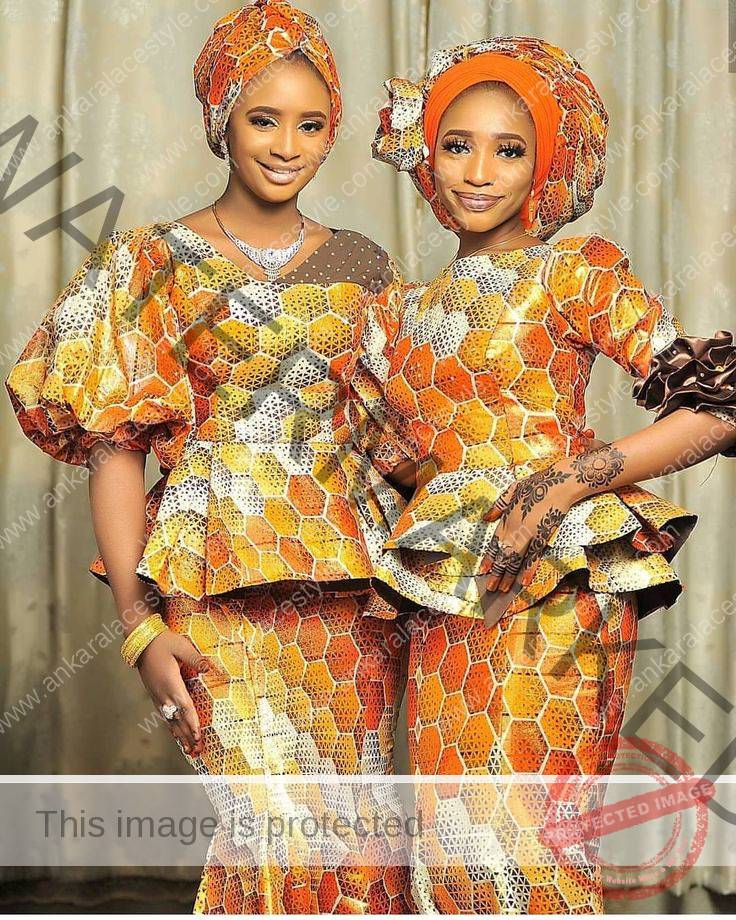 Ladies like to wear new clothes, and wanting to stand out at any gathering or occasion is essential to them. There are many ways in which you can redefine your looks and appearance when going out. Ankara styles for Arewa Muslims ladies are worn to events during festive seasons like Sallah, Ramadan, engagements, nikkah, traditional weddings and many more. Not only the ladies, Here are 40 Ankara Styles For Arewa Kids.
These are all avenues to display your sense of fashion and the various ways to design an Ankara fabric. Unlike a normal style made at times, they like to be elaborate or mild in their looks and sometimes enjoy the colourful prints on the Ankara fabric, which makes their colour pop out more.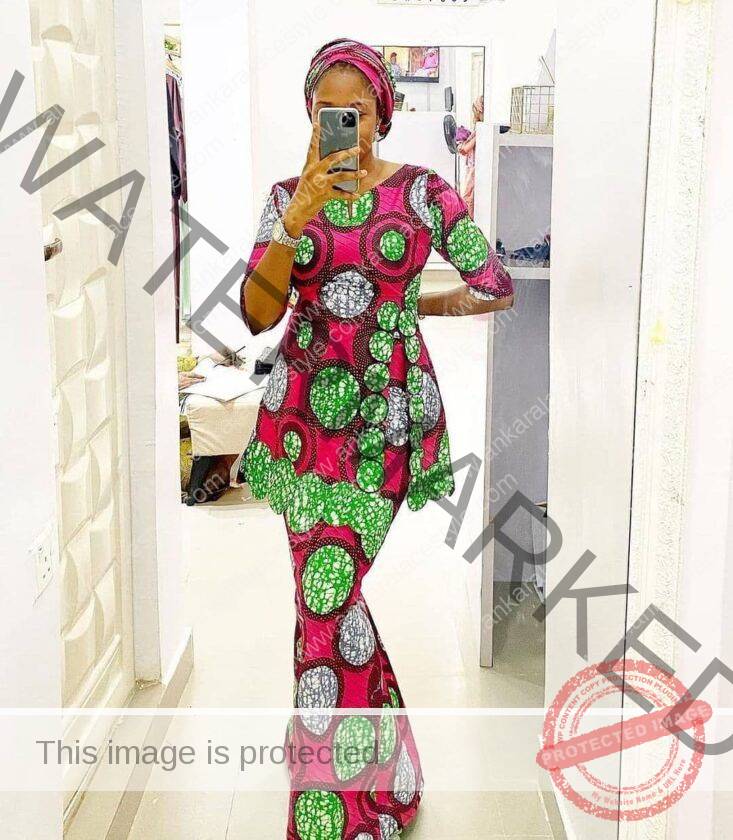 Muslims, as earlier said, like to dress mature this is essentially what to consider before selecting any design. However, Muslim ladies like to accessory themselves. This is one of the things that makes them stand out. Jewels are appropriate for any style, from bracelets, necklaces, earrings, leg chains and many more. Likewise, the shoe bag and scrafs are used to compliment the outfits. Ankara Styles for Arewa Muslim Ladies.
These scarfs can be designed as a simple Zara scarf style which is the most worn way of tieing any headwrap. The Zara scarf is significant to every area lady because it helps show off their religion as Muslims and brings the beauty out more.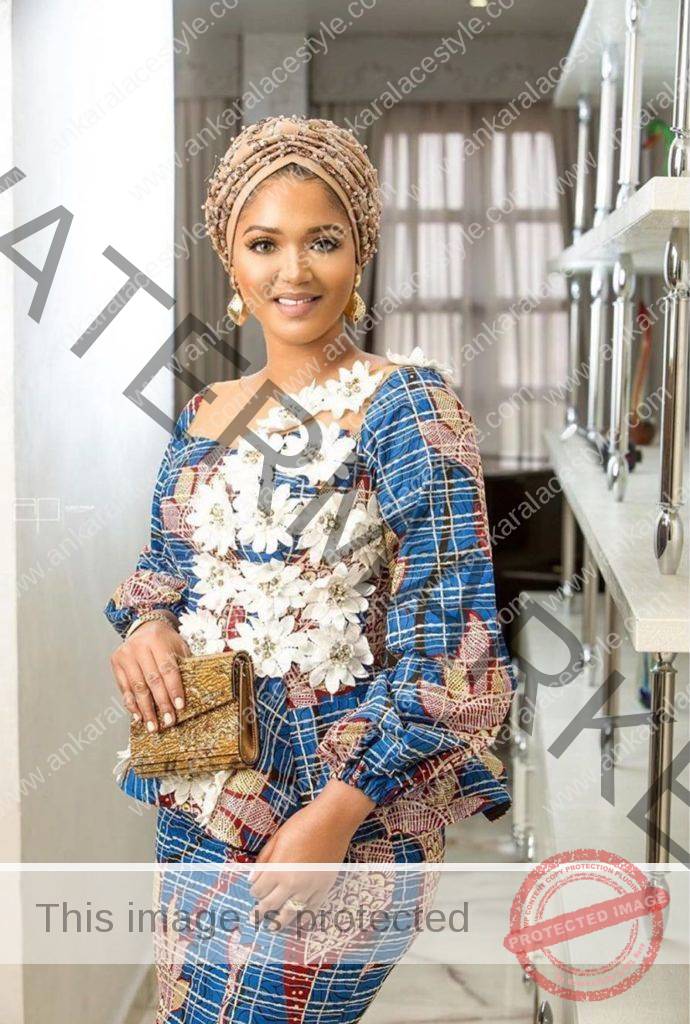 Ankara Styles For Arewa Muslim Ladies
Asides from getting an outstanding style, you need to also look out for a good fashion designer who can help recreate the style to perfection. Ankara Top Styles in Vogue for the FashionistasWomen need to always look out for the quality of the material when choosing. This will help a lot when making a cloth.Ankara Styles for Arewa Muslim Ladies.
Asides from this, checking through magazines, articles, fashion blogs and much more help to enlighten one of the kinds of styles to go for. Below are some ways to make your Ankara style for any occasion.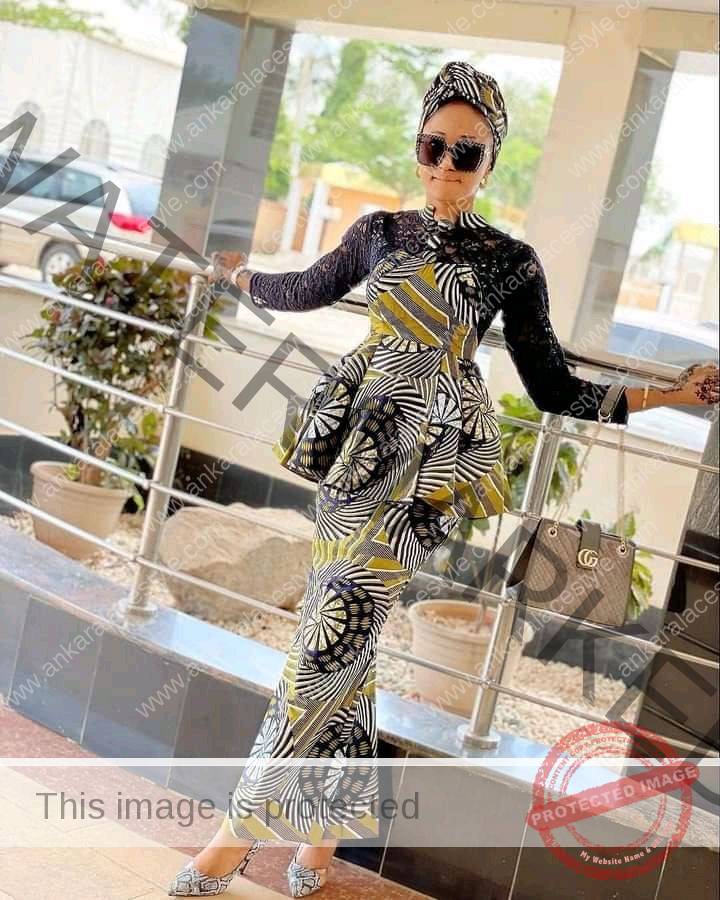 Kaftan Ankara Styles For Arewa Muslim Ladies
Some ladies like to put on simple attire that is free and can be put on comfortably. This style is usually adorned with many materials like lace, sheers, shimmers and many more. Kaftan can be referred to as many things among ladies like Bubu, A- shape etc. This is a type of wear for both older and younger women to style elegantly. It can be worn for occasions like weddings and can also be used for engagement and introduction for some people. It can be comfortably worn to work on Fridays. Ankara Styles for Arewa Muslim Ladies.
Kaftan has gone through some modern changes over the years woman no longer want the simple looks but try to ensure a more sophisticated appearance through the use of embodiments and mixed fabrics like net, cords, lace and many more. This attire is fit for every Muslim lady as it makes them stand out, especially when complimented properly with accessories.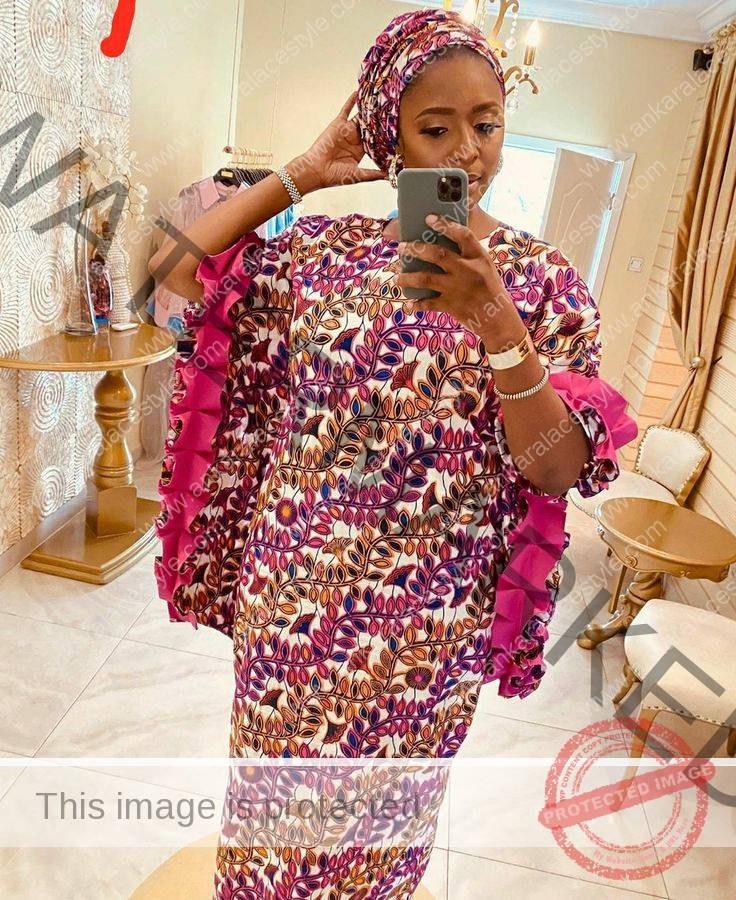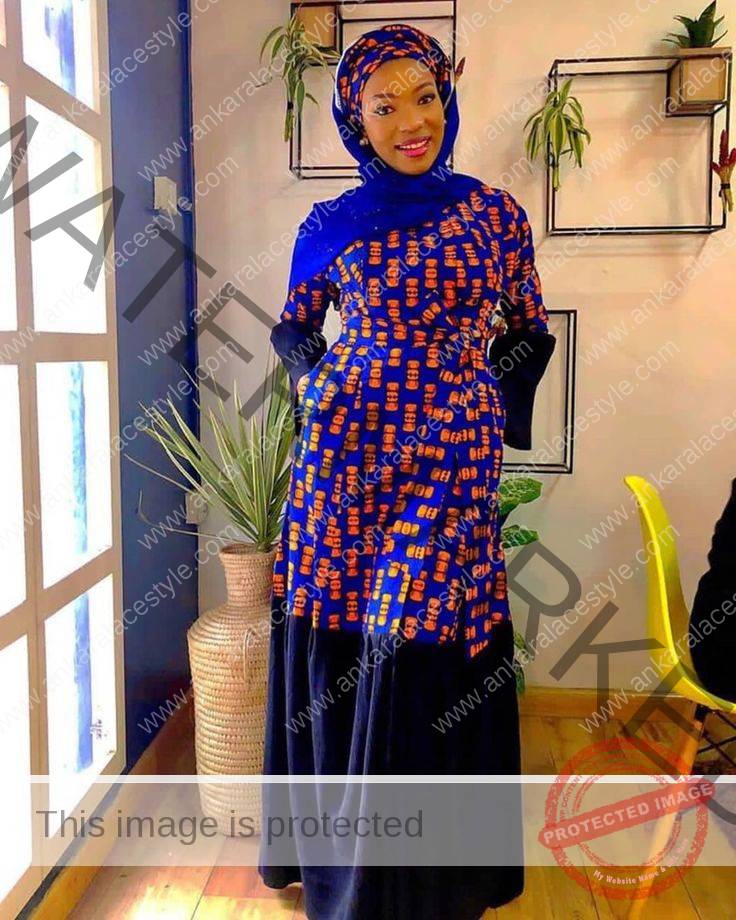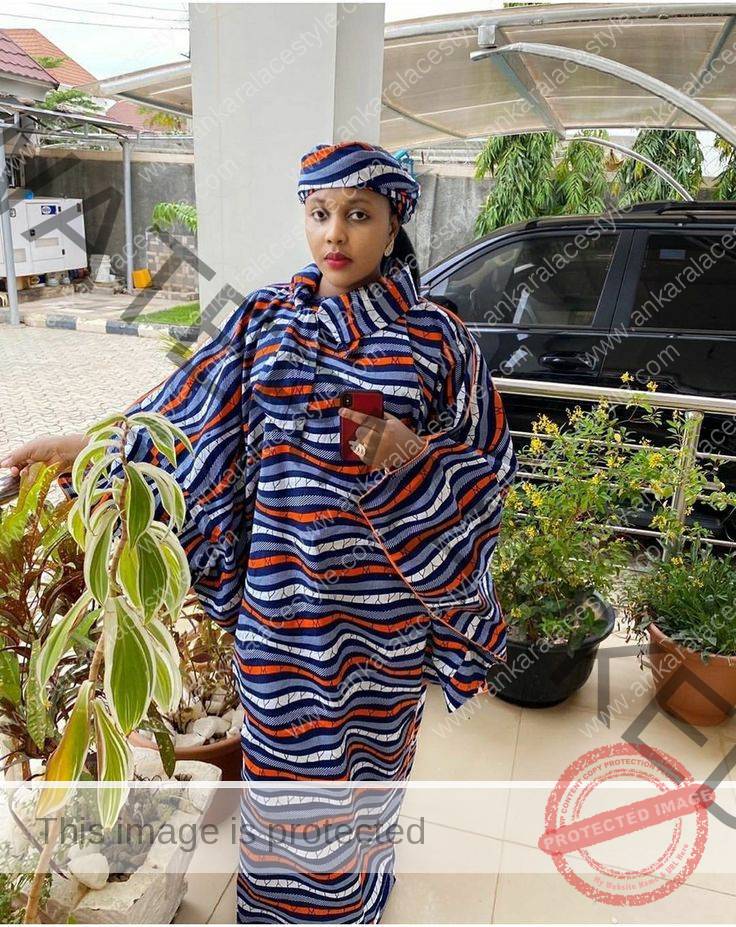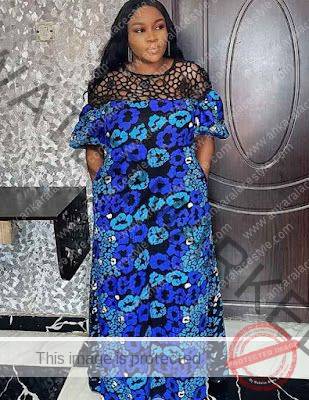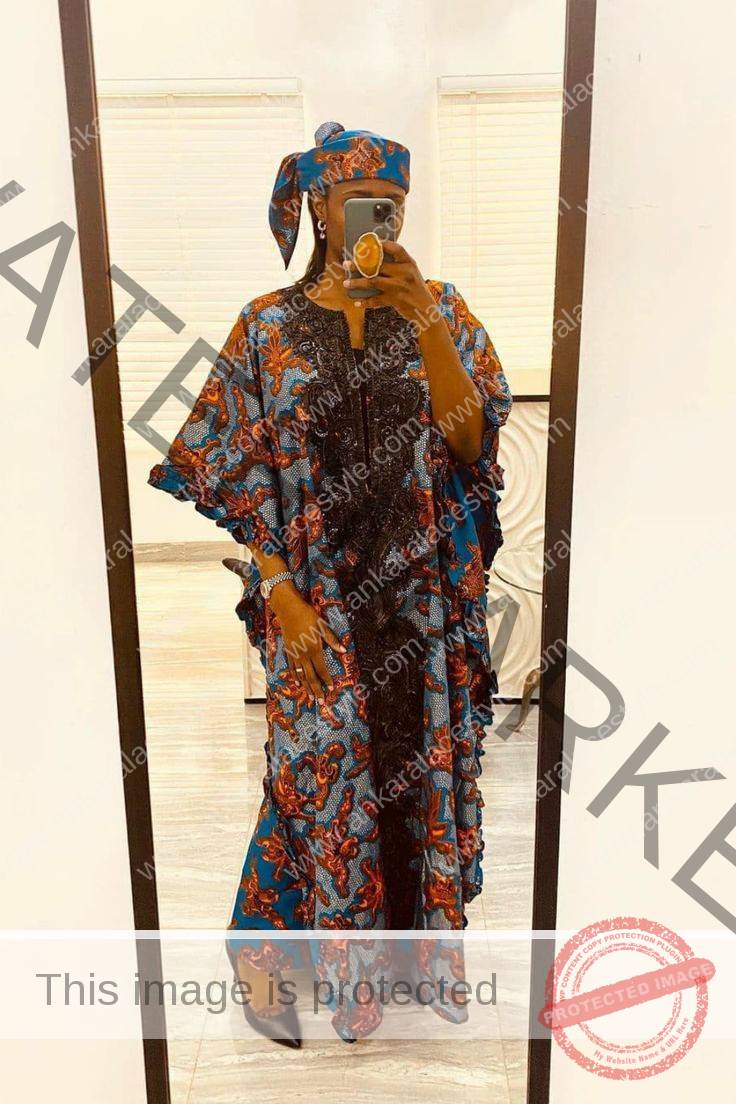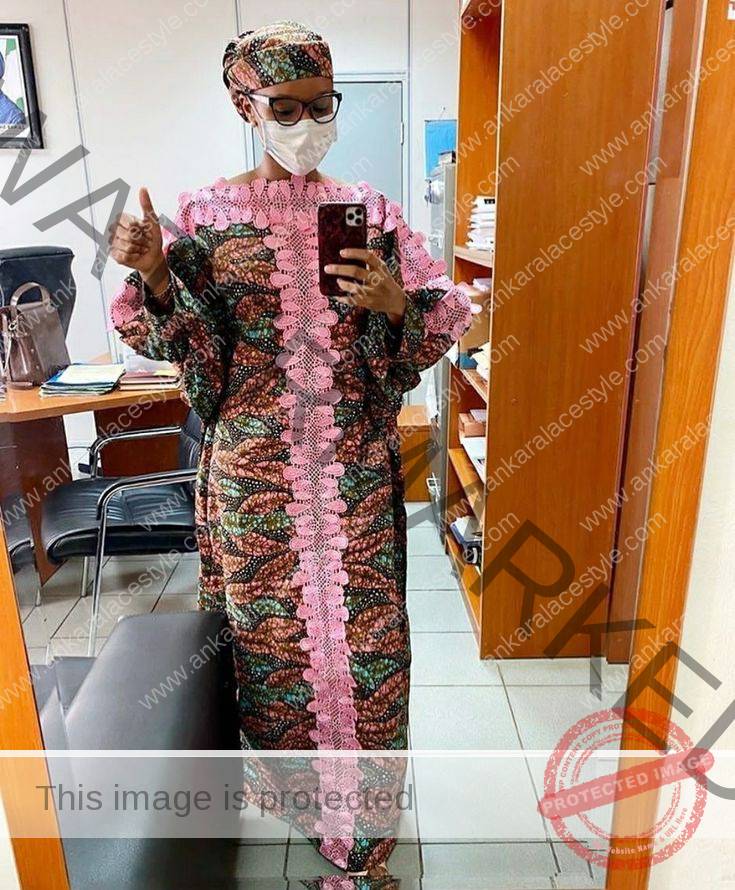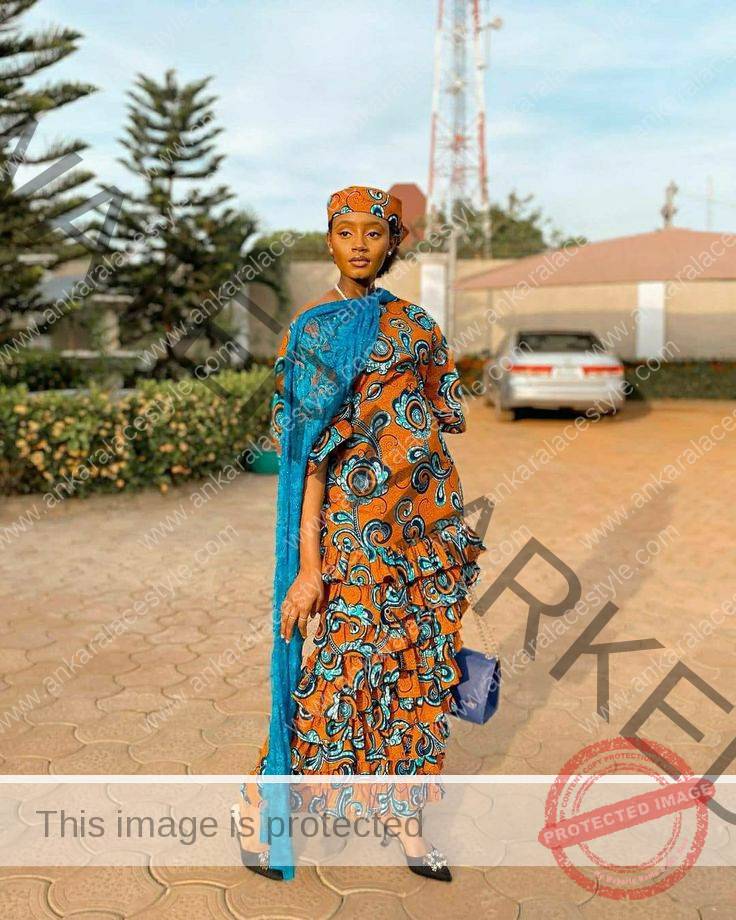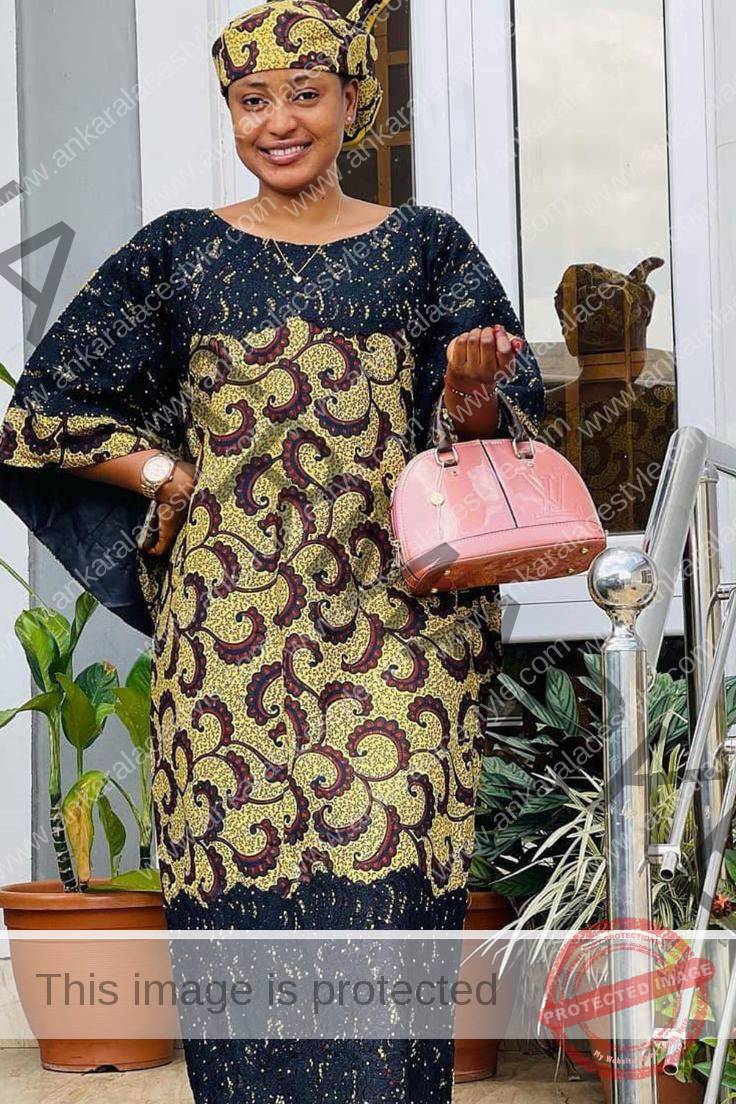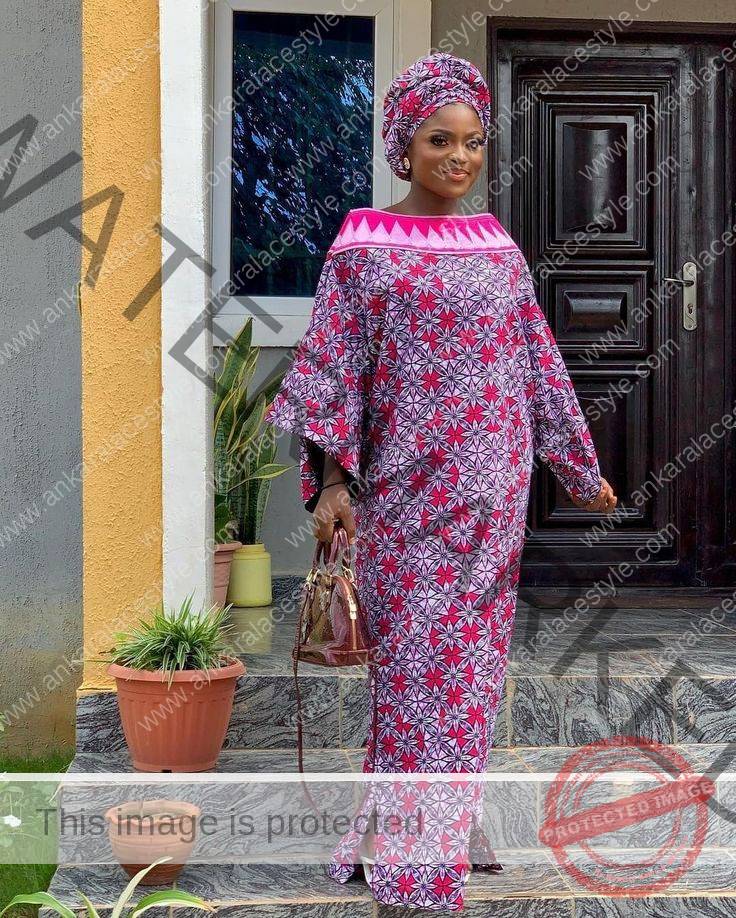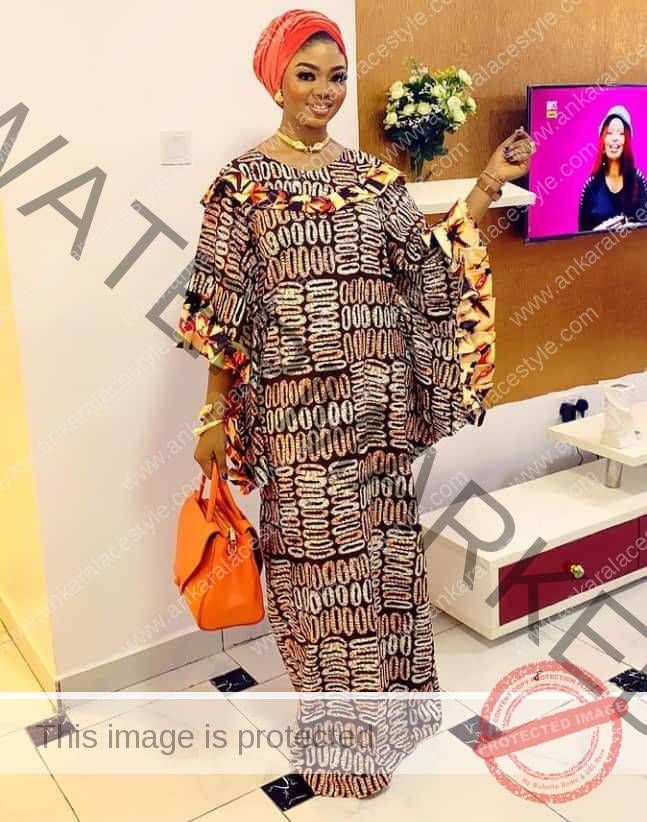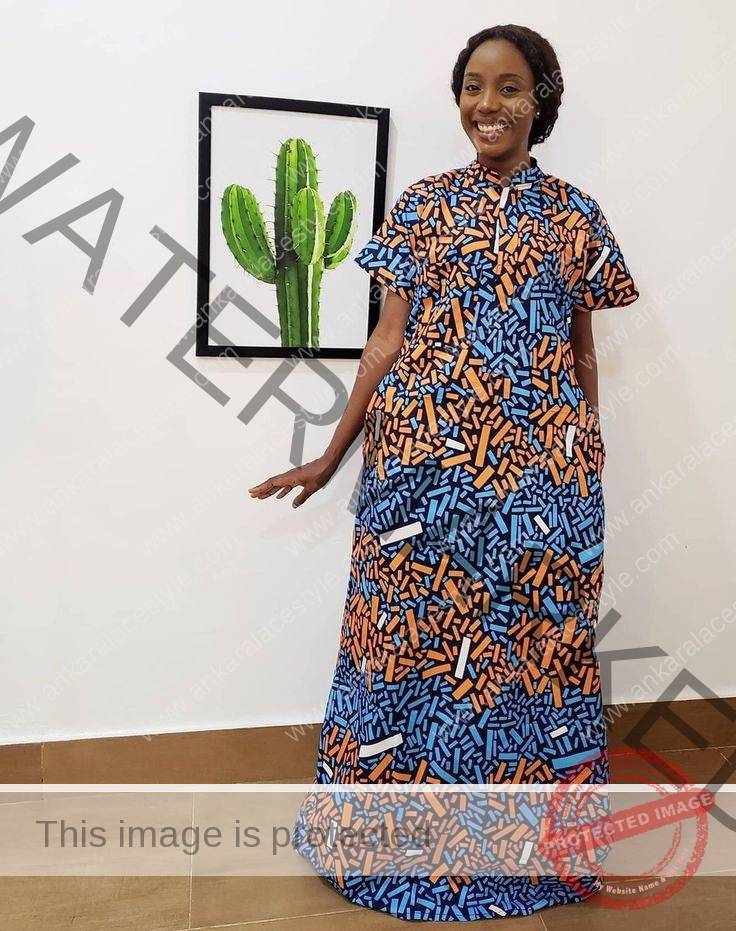 Ankara Styles For Arewa Muslim Ladies
Skirt and Peplum Blouse Ankara Style For Arewa Ladies.
A skirt and blouse can be designed in many ways. It can be as a six-piece, pencil and many more. Also, putting enough effort into styling the blouse is very necessary; it helps to show off the beauty of the skirt. Types Of Lace Fabrics in Nigeria This blouse can be worn separately by some people, but when talking about arewa styles, it is necessary to rather go for complete wear.
Like any other style, the peplum style can also be combined with other fabrics to show off the use of colour and avoid making any boring look. Also, it is important to go for exaggerated sleeves. It makes the whole idea of the look come together more refinedly. We have come up with a good scarf to tie. As a Muslim lady, you can go mild or colourful. This depends on your choices for the Ankara Styles for Muslim Ladies.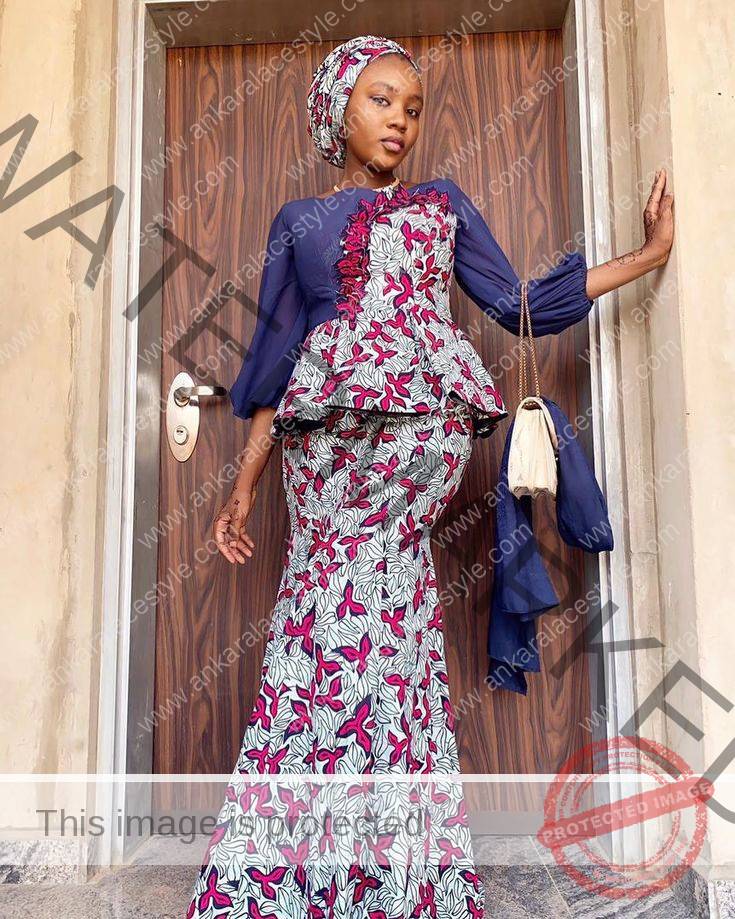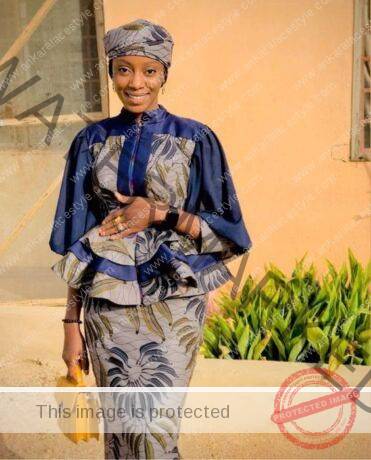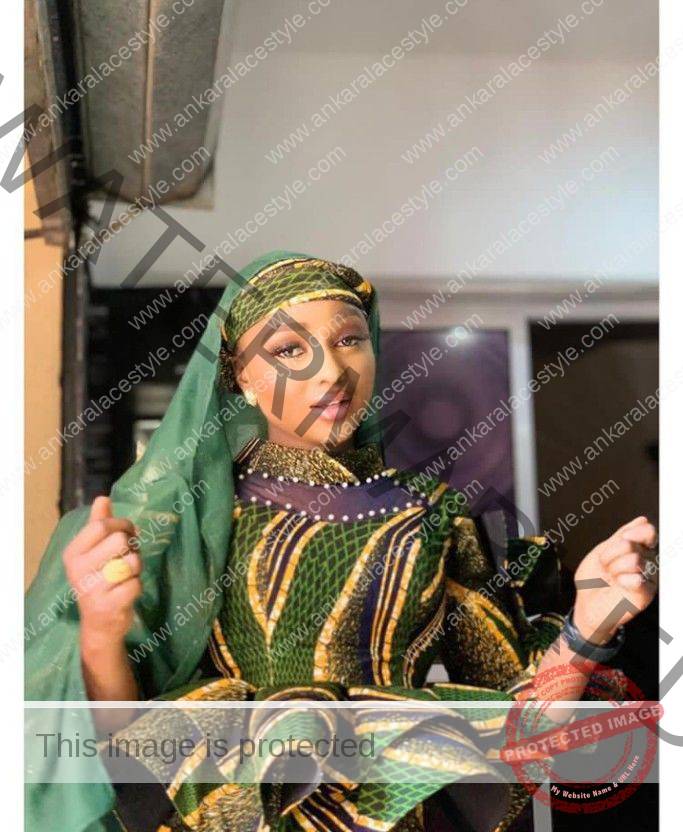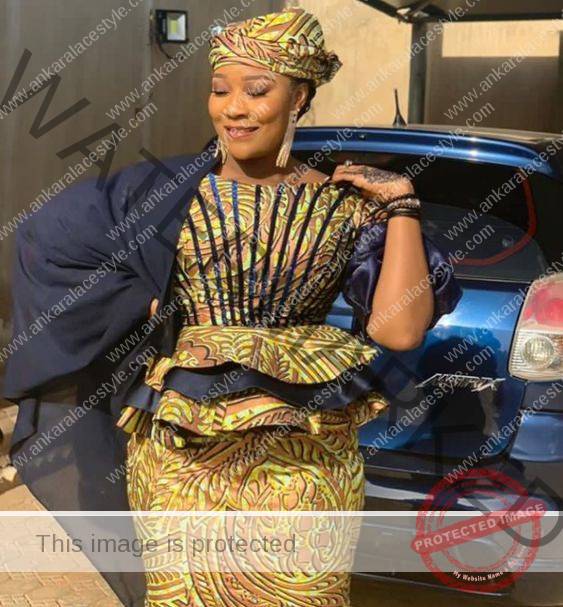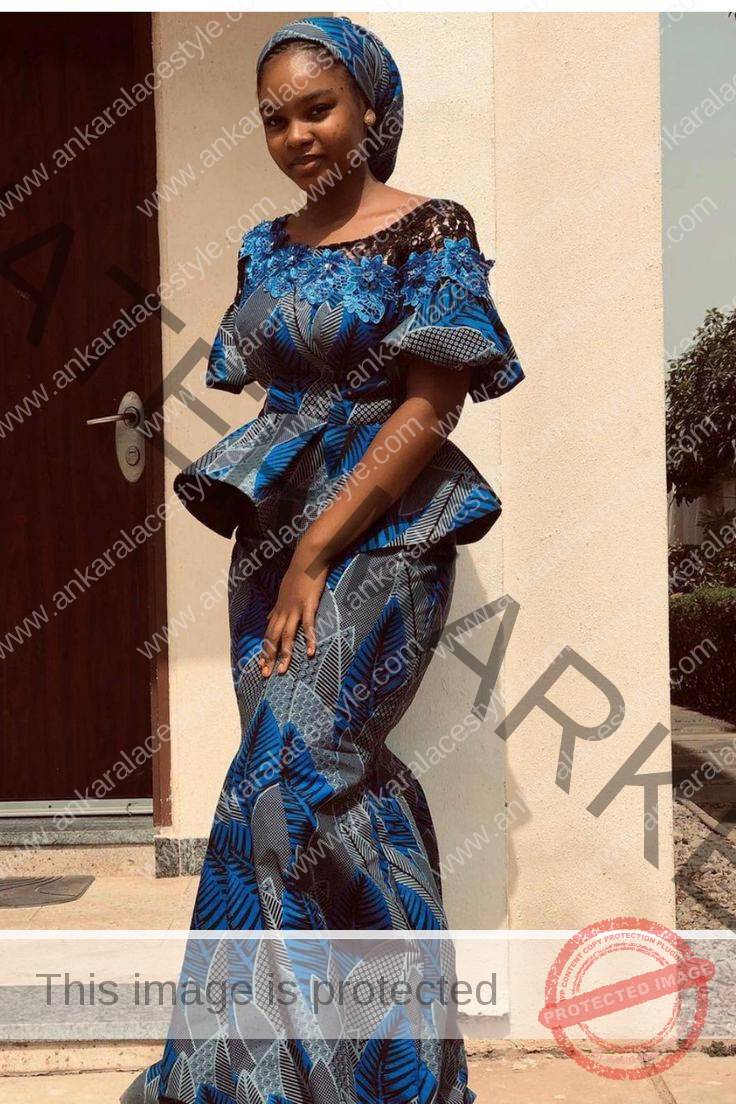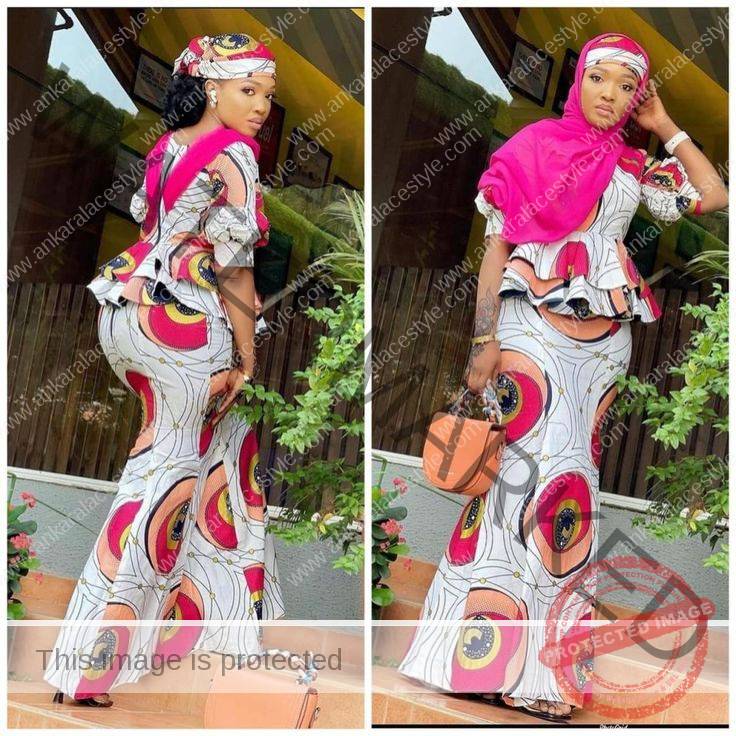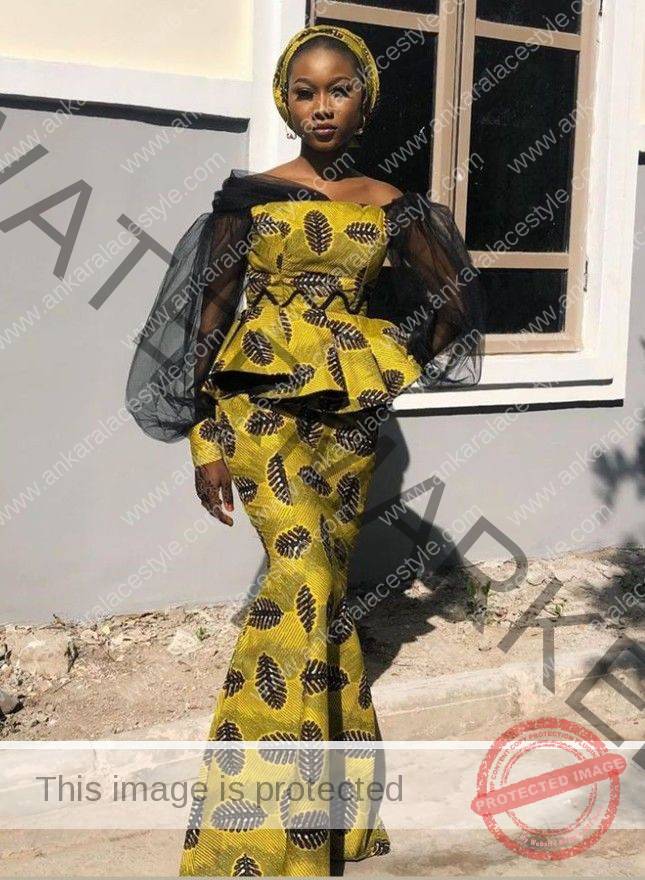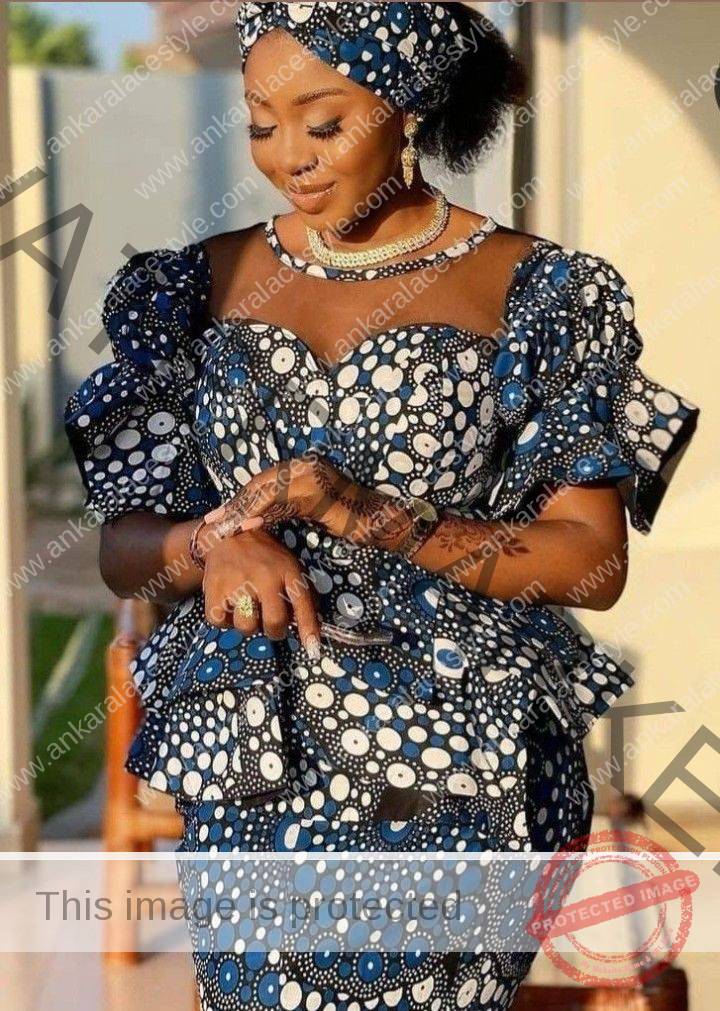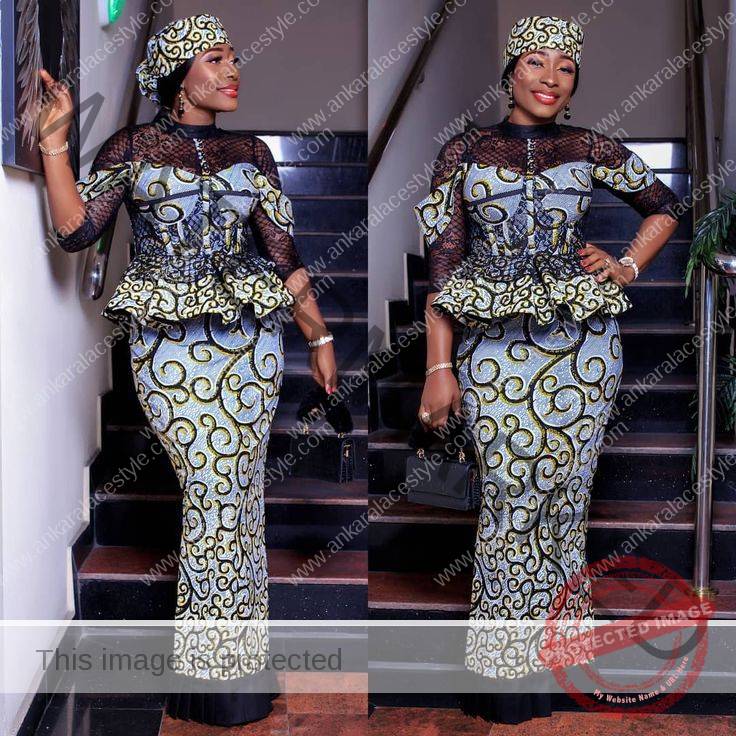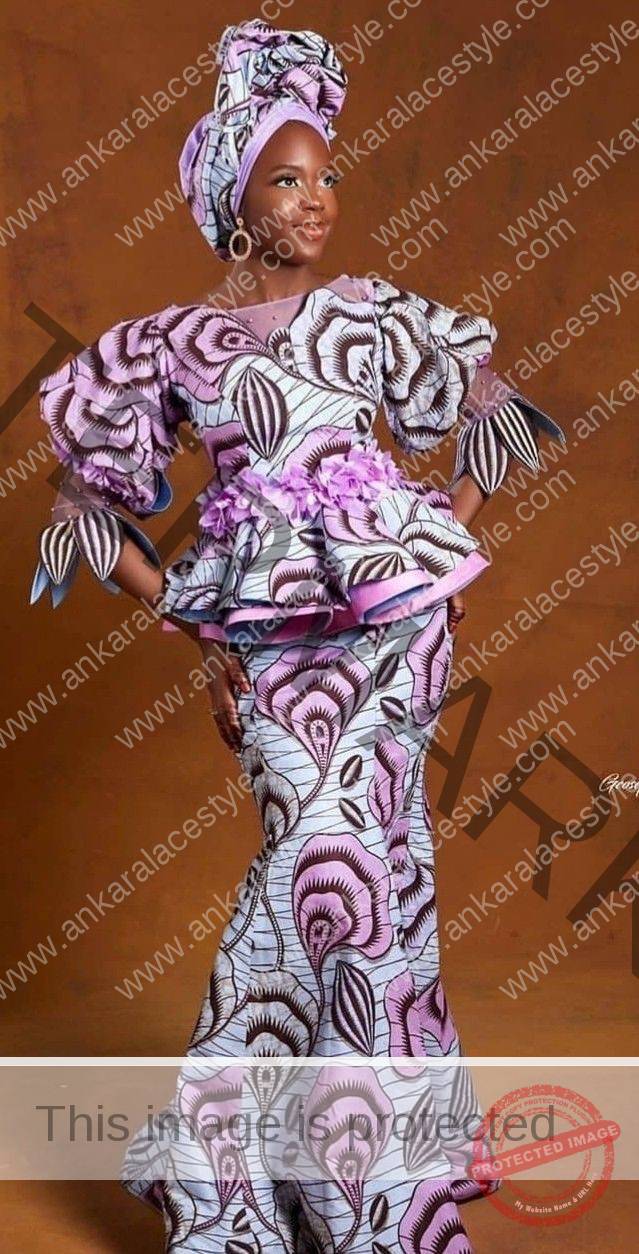 Skirts and Gown Blouse Ankara Styles For Arewa Muslim Ladies.
Any blouse sewn to be reaching the knee or above is called a gown blouse. It is a style significant to the Muslim culture. As they like to be covered up from time to time, it is also necessary to go for clothes which will make them look comfortable. The skirts are usually made as pencil skirts with slits at the back. This is usually a simple look, but the blouse contains all the designs and effort. Like any other cloth, it can be worn to any occasion like Sallah, mosque and many more. Ankara Styles for Arewa Muslim Ladies.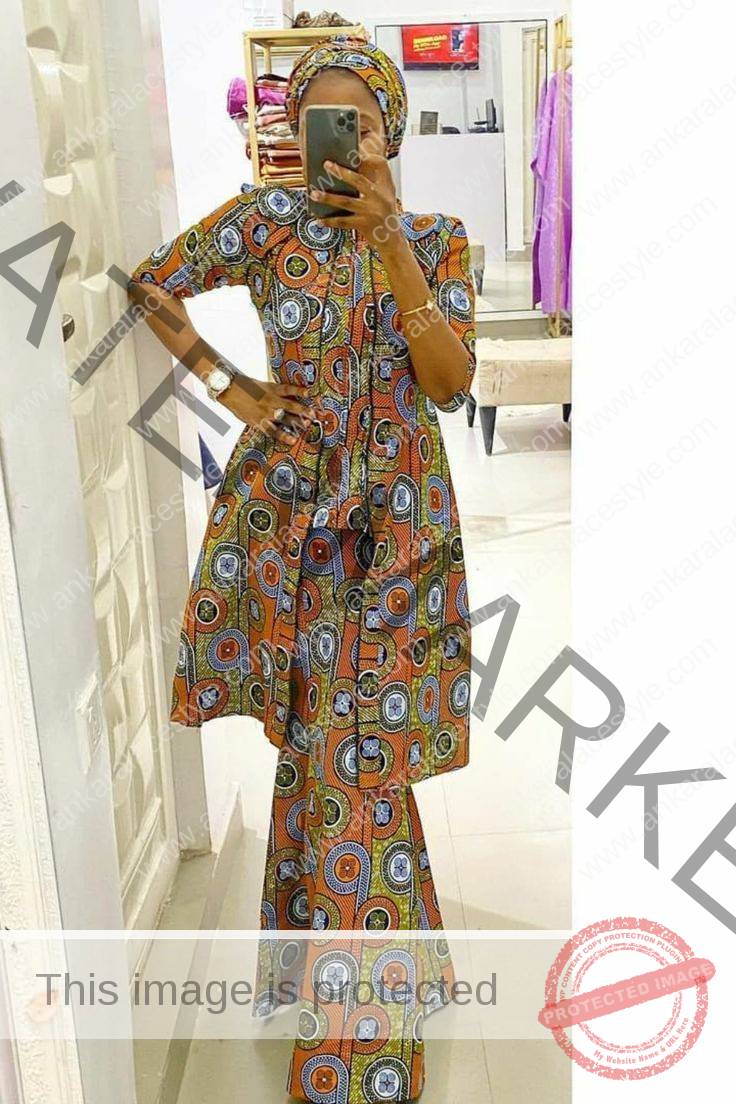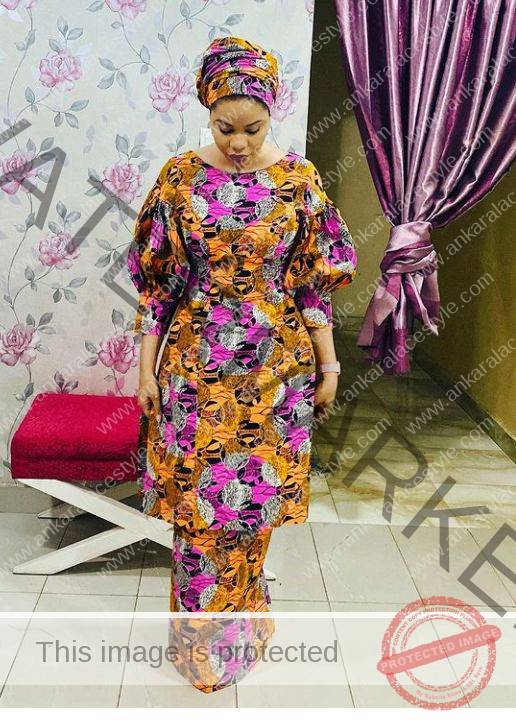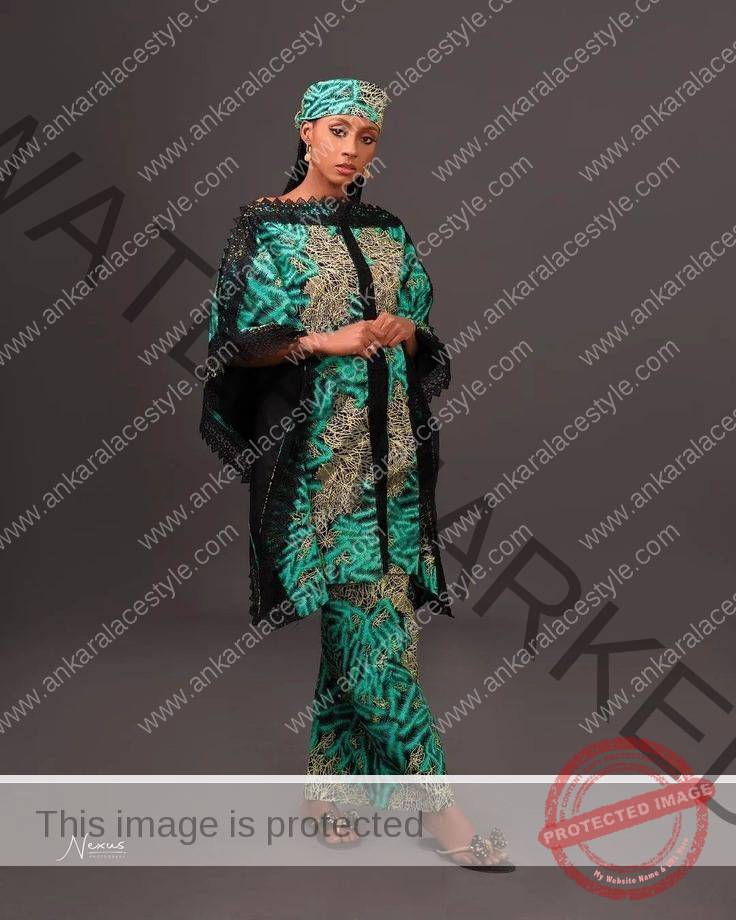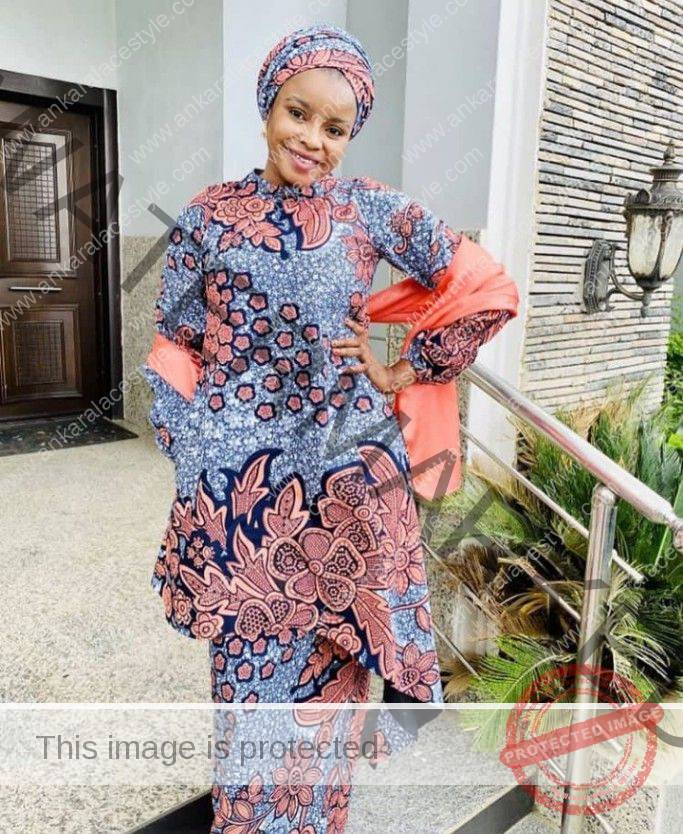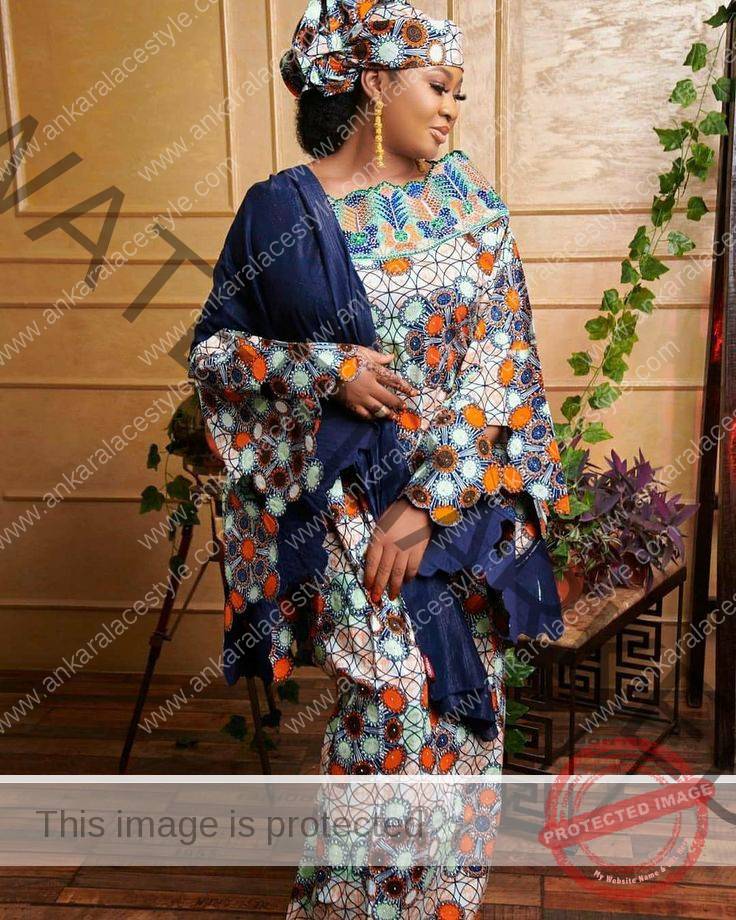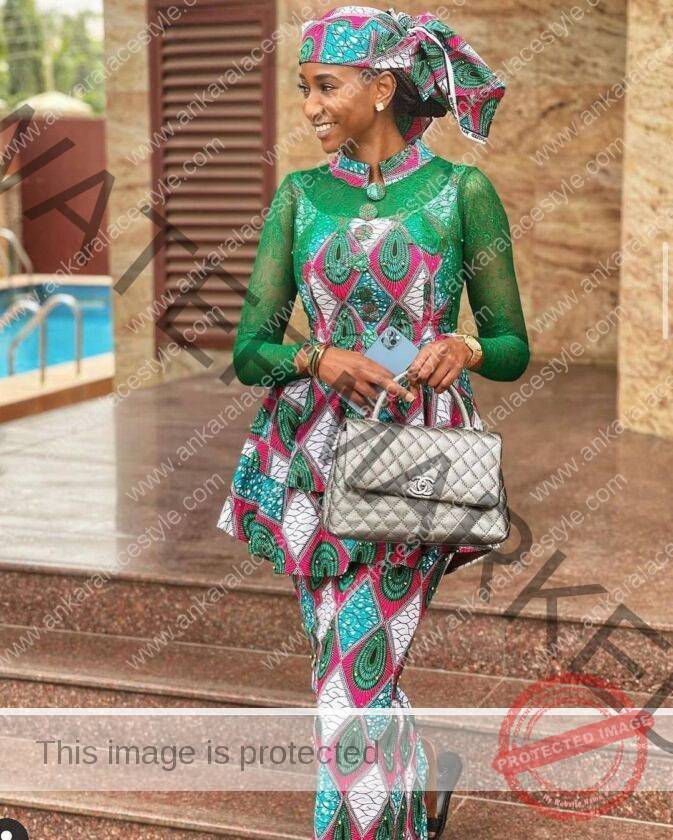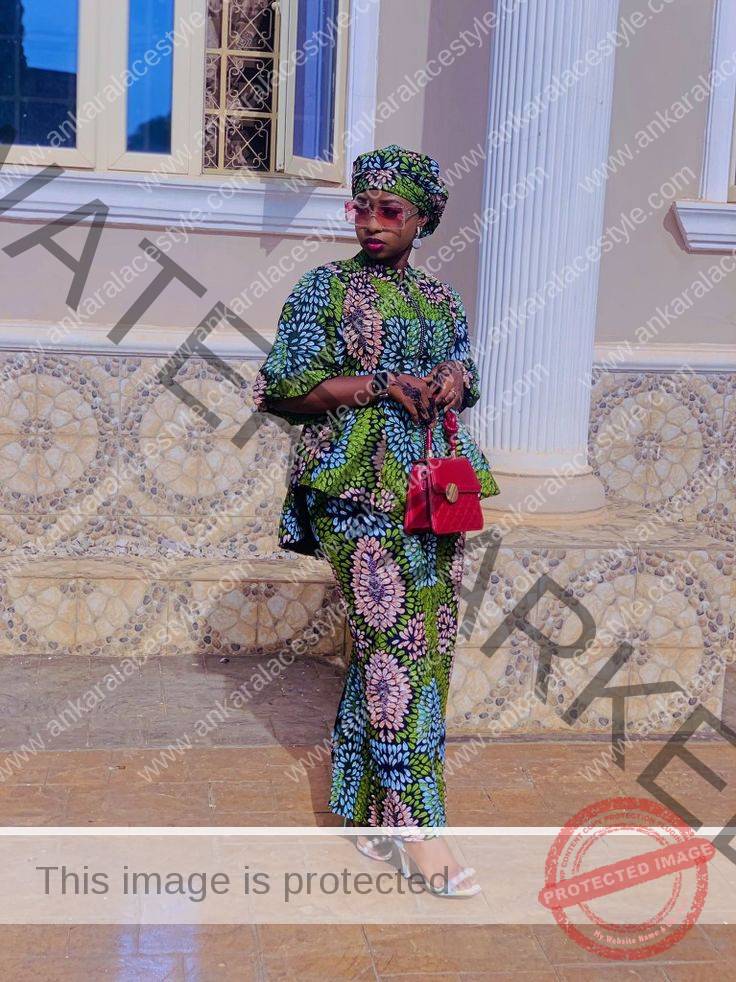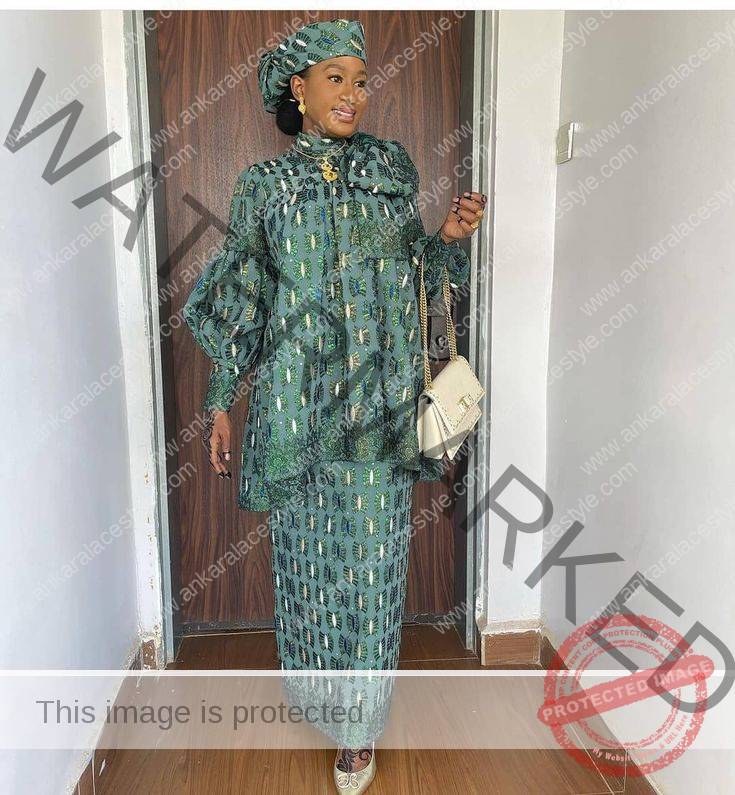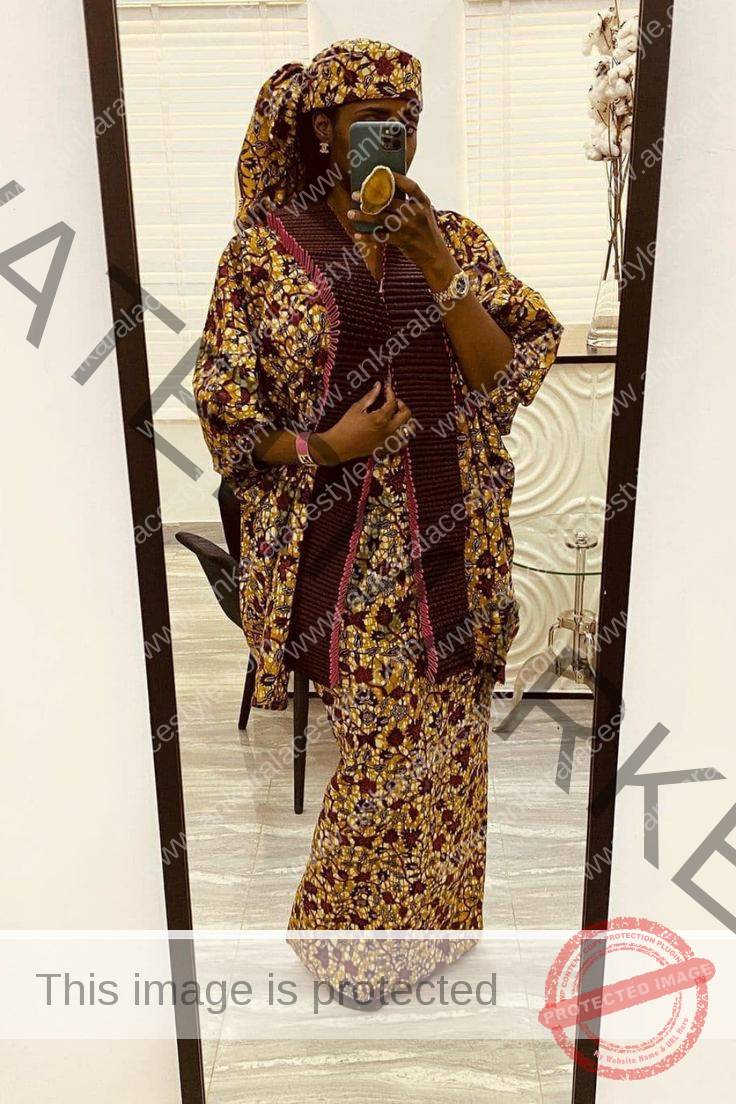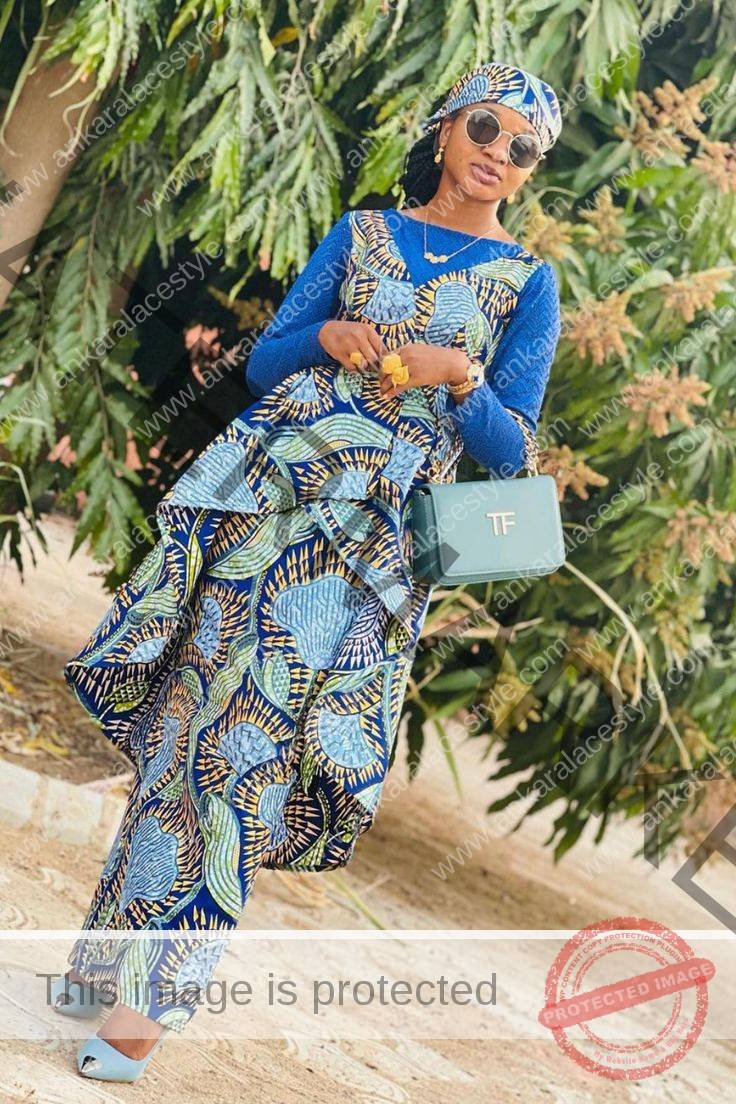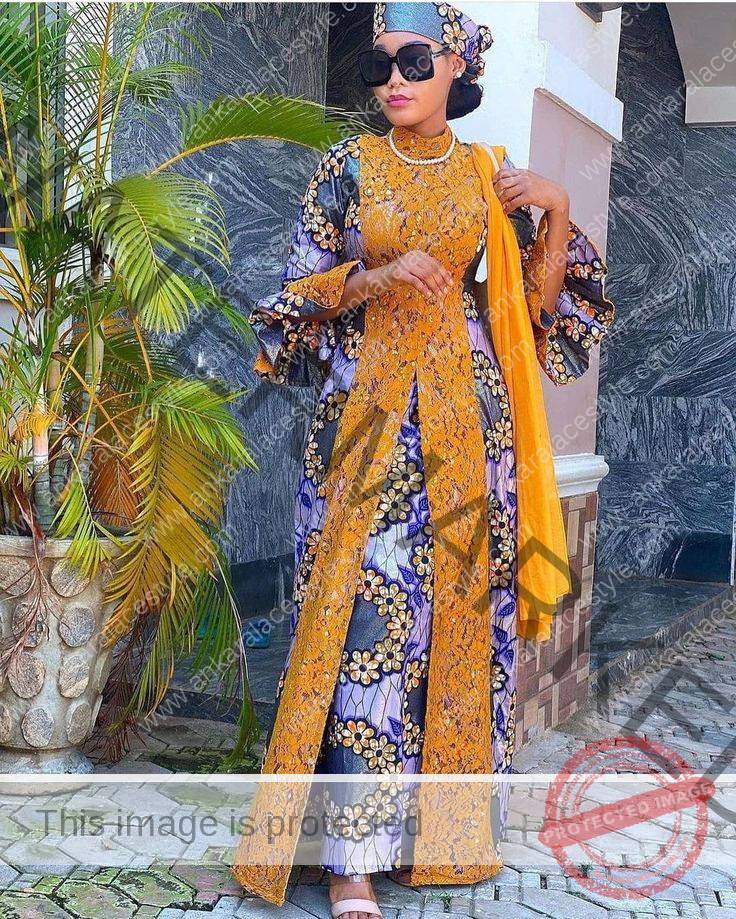 Ankara Long Gown Styles for Arewa Muslim Ladies
This gown can either be fitted, pencil, six-pieces and many more. It usually fits well when combined with a scarf which matches the colour of the Ankara fabric. Ladies usually wear a gown because it is simple, comfortable and easy to style. Long gowns are sewn to be flowing and reach the ankle.
It can be worn by either young or older ladies, depending on the style. Latest Ankara Short Flare GownsHowever, it is advisable to go for a well-covered style and not use materials that do not reveal when combining your fabric. Ladies like always to look their best when going, and Ankara is the best choice of material to go for. Ankara Styles for Arewa Muslim Ladies.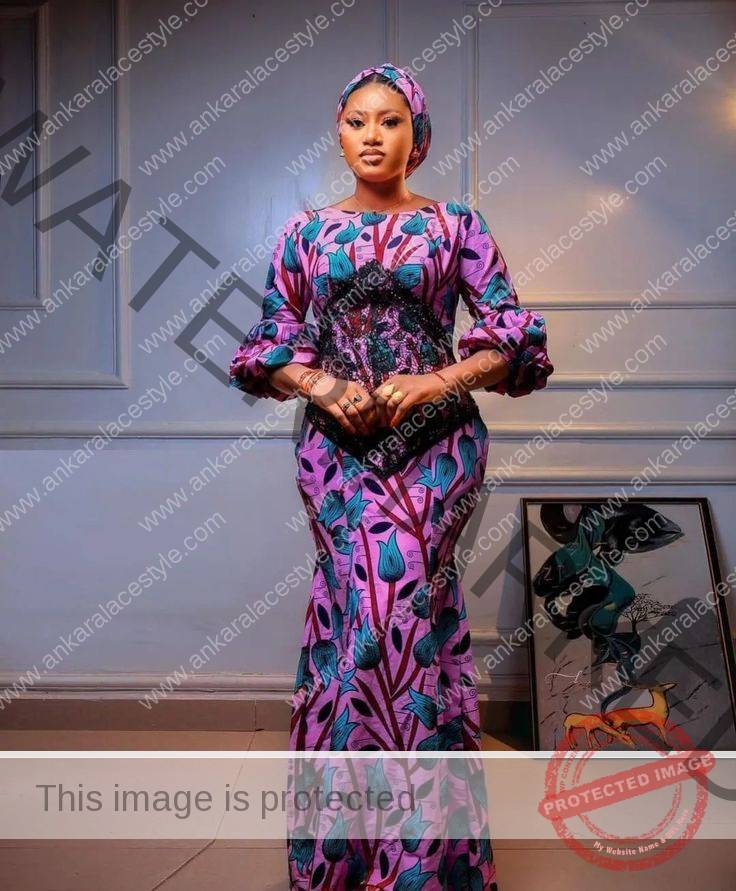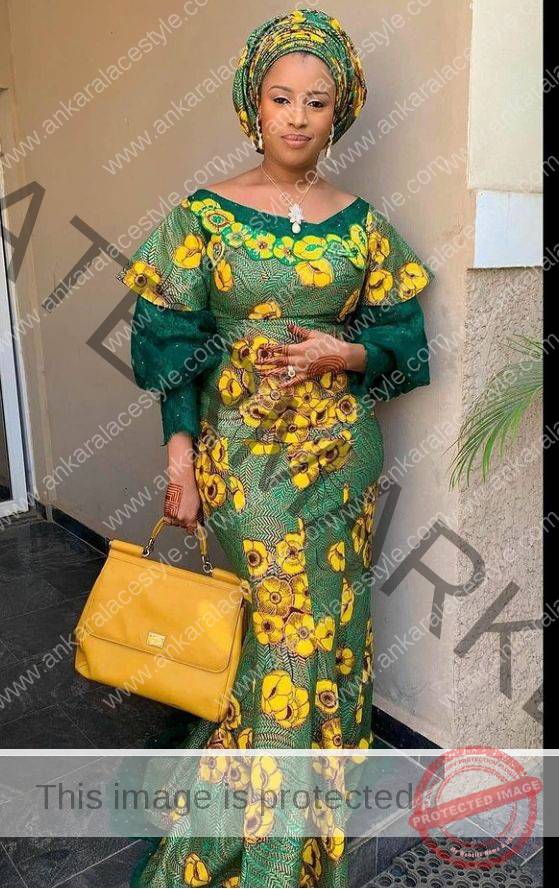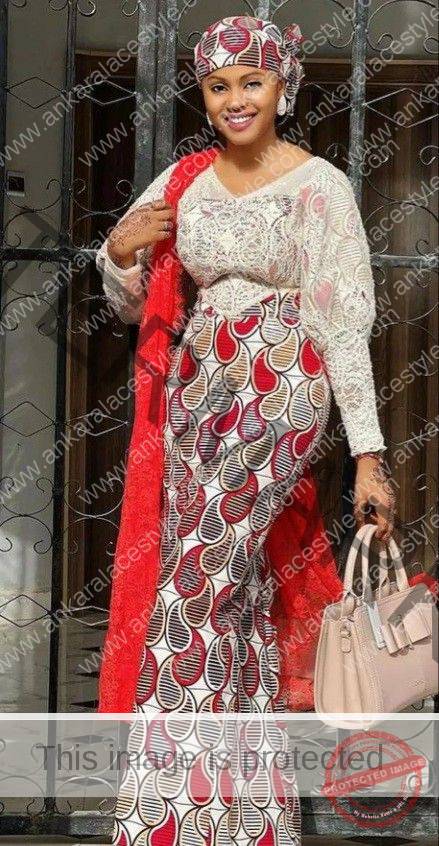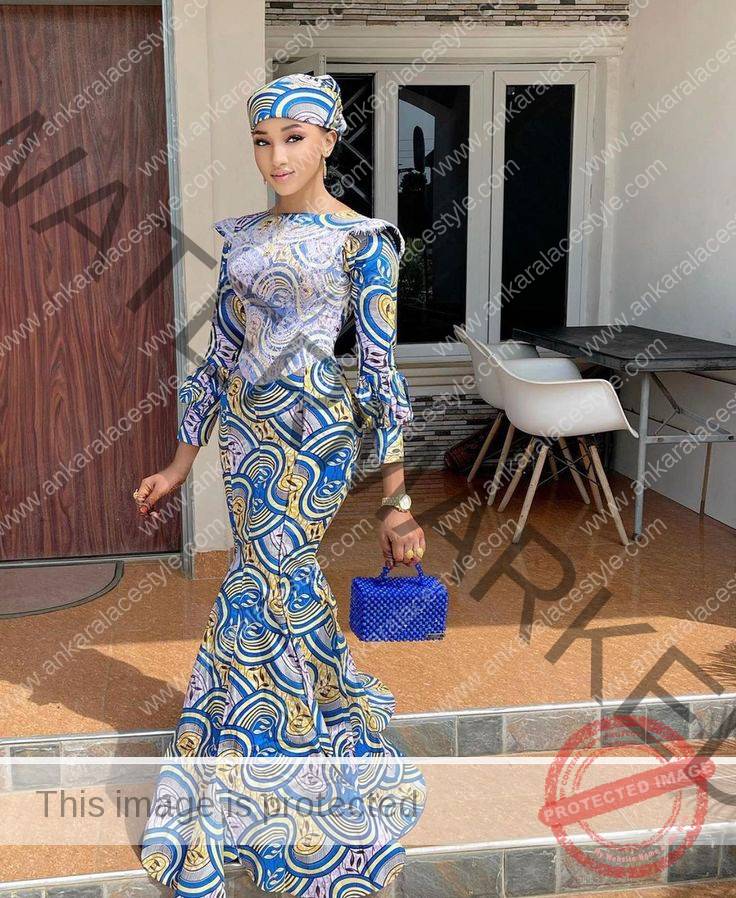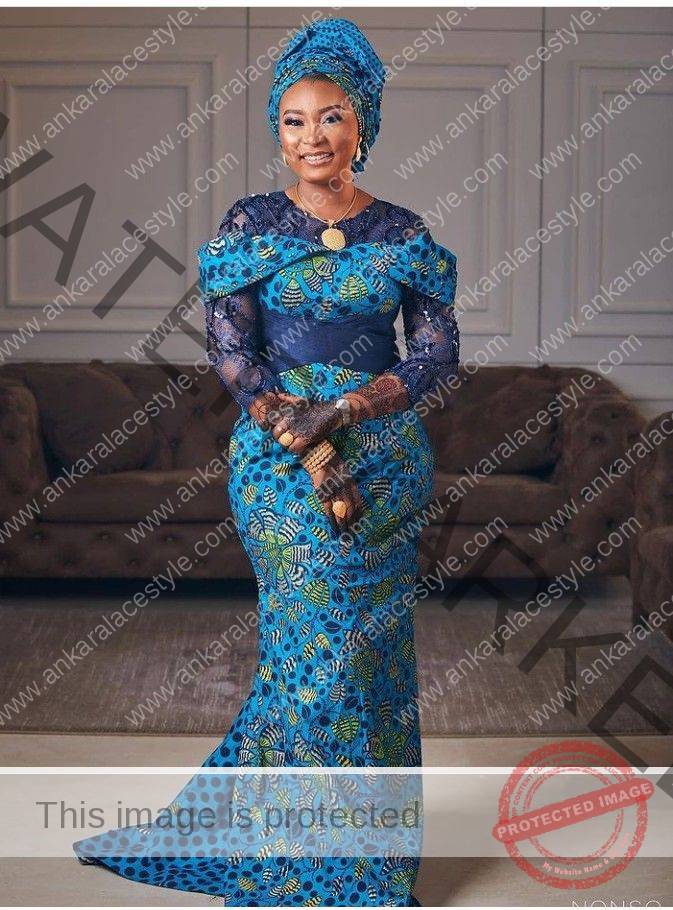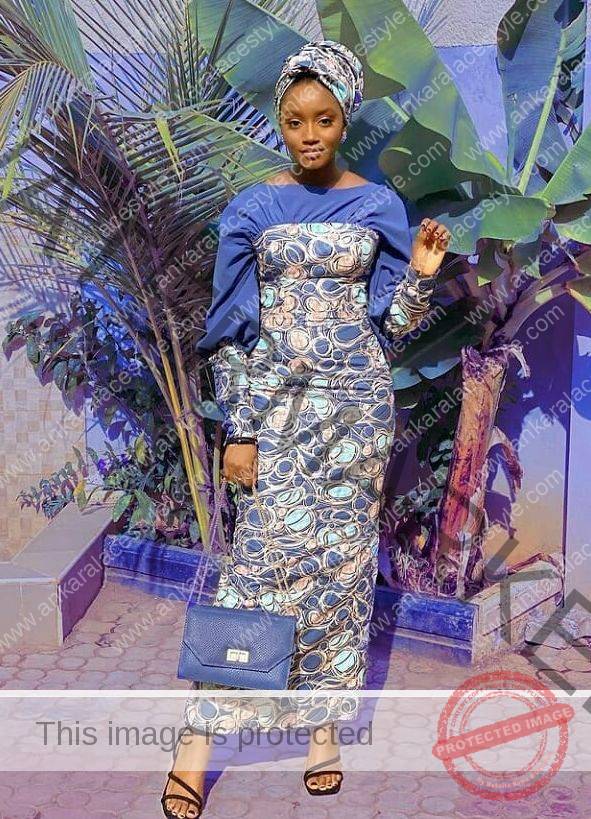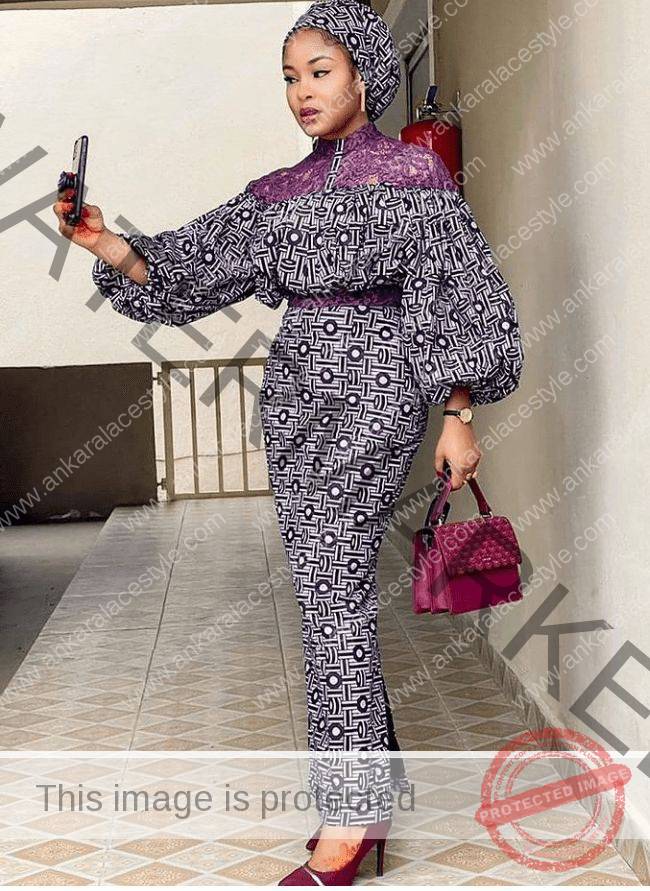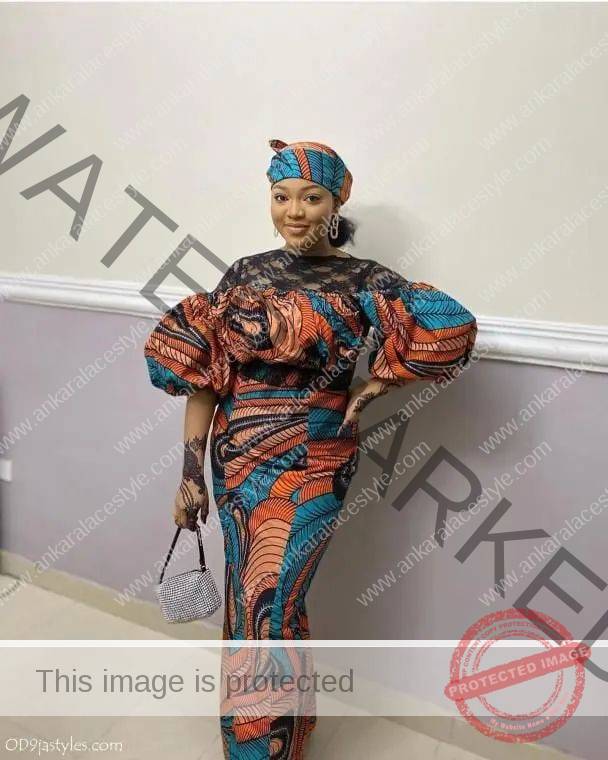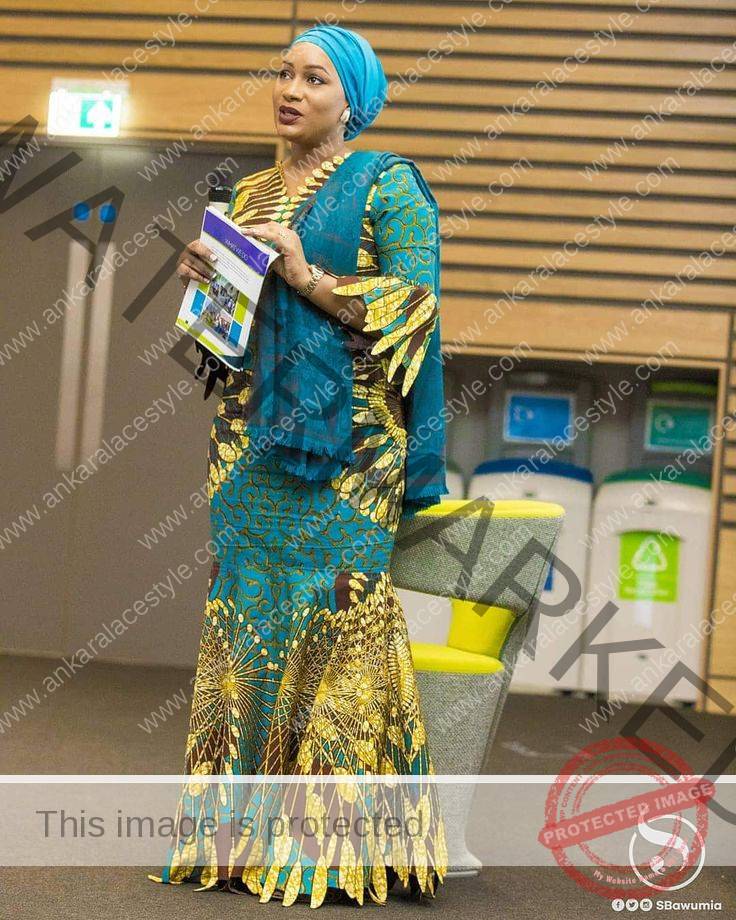 Ankara Styles For Arewa Muslim Ladies
In conclusion:
Arewa ladies always want to stand out with every attire they put on. Most times, it can be a gown or a skirt and blouse style, depending on the occasion or event intended to attend. The use of Ankara has become rampant, and it has now become a comfortable attire which is a must-have in your wardrobe. This article, however, explains the various Ankara Styles for Arewa Muslim ladies to try out at all times.